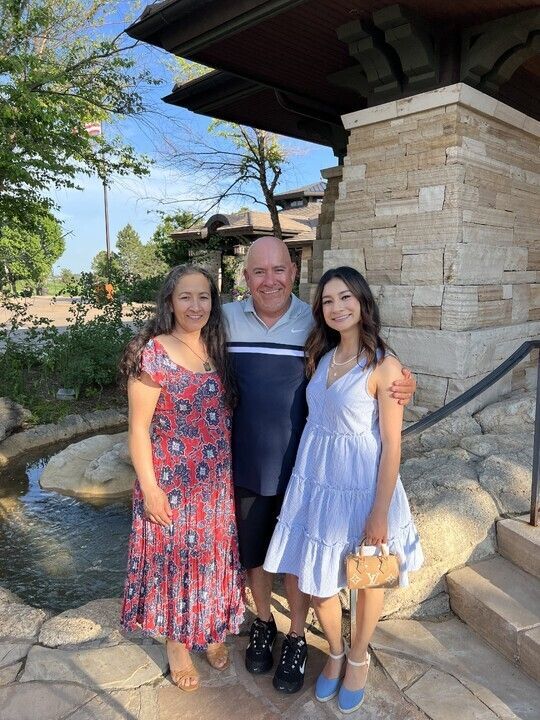 Brenda Astorga's story begins with her parents, Jaime and Fernandina, who both immigrated to the United States from separate parts of Mexico at the age of 15. They embarked on a courageous and uncertain journey to The United States, seeking opportunities that were not possible in their home country. They met at a local Denver high school and quickly began building a life together. Her parents played a vital role in steering Brenda towards educational options that they did not have growing up. Brenda's father, with 20 years of experience at a tree trimming company, eventually rose to become a supervisor for the planned health department. Brenda's mother initially worked cleaning offices and then later worked at a supermarket, and both were passionate and dedicated to helping Brenda and her two brothers create a life that could be full of career options and opportunities.
Growing up, Brenda's parents, who did not have the chance to attend college themselves, but understood the importance of education and its potential to unlock an endless world of possibilities.They urged Brenda to embark on the path of higher education, not only to access promising career options but also to open the door to long-term opportunities that would mentally and spiritually challenge her. Brenda's mother emphasized that education equated to independence and the ability to have choices, providing her with the opportunities they didn't have when they were her age.
During her eighth-grade year at West Denver Prep, representatives from Arrupe visited Brenda's school, introducing her to the unique programs and opportunities offered. Inspired by their presentation, Brenda's family also coincidentally attended a Sunday Mass where Arrupe representatives were also in attendance. Taking it as a sign from God, Brenda's mother felt compelled to send her daughter to Arrupe, viewing it as the ideal place for her high school education. Brenda applied, interviewed and was accepted at Arrupe, and her journey began.
Arrupe presented Brenda with new challenges, including adjusting to a college-prep curriculum, managing a rigorous workload of projects and exams, and adhering to a strict dress code. Brenda's early Corporate Work Study Program work experiences at the University of Colorado Hospital and later at Plante Moran, an accounting firm, further shaped her career interests and provided valuable insights into what she was truly passionate about.
Brenda's determination led her to the University of Colorado Denver, where she graduated with a degree in accounting, becoming the first person in her family to graduate from college. Despite facing challenges and moments of self-doubt, Brenda remained steadfast, refusing to abandon her dreams and aspirations. This incredible achievement and Brenda's hard work over the years to become a first generation college graduate, holds great significance for Brenda a her parents. It has fulfilled their dreams of providing a bright future for their daughter.
Brenda's journey has led her to her current role as a general ledger accountant at Colorado Society of CPAs | COCPA where she contributes to the advancement of the accounting profession and provides career growth opportunities for its members. Brenda's success not only brings an overwhelming sense of joy to her parents but the entire Arrupe community is very proud of Brenda and we are looking forward to seeing all the great things that she will accomplish throughout her career.