We are humbled by the incredible generosity of our community who joined together in support of Arrupe Jesuit High School from near and far. We are thrilled to report that we have surpassed our fundraising goal with a net total of over $1,080,000! This event would not be possible without the support of this community, our dedicated faculty and staff, and bold leadership from our Board, committees, and executive team. It takes a village, and together we will close the tuition gap for Arrupe Jesuit students and families. Your investments through Magis Night make possible a Catholic, Jesuit college preparatory education and corporate work study experience for students who otherwise would not have access to such an experience, forever changing the trajectory of their lives.  

Saturday February 29, 2019
5:00 PM Cocktails & Silent Auction

7:00 PM Dinner, Program & Live Auction
Sheraton Denver Downtown Hotel
1550 Court Place, Denver, CO  80202
Cocktail Attire

Featuring Keynote Speaker: Liz Forkin Bohannon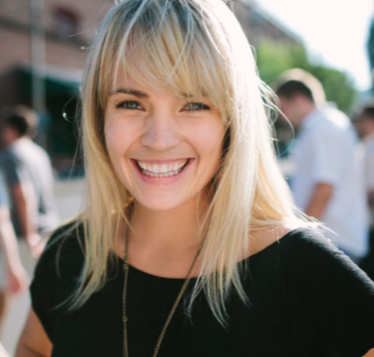 Is the founder of Sseko Designs. Sseko is an ethical fashion brand that works to educate and empower women. By providing employment and educational opportunities, Sseko enables women to continue their education and become leaders in their country. In four years, Sseko has grown from three women making sandals together under a mango tree, to an international fashion brand that provides employment, educational opportunities and entrepreneurial training to over 50 women in East Africa.
Using her unlikely story of a journalist-gone-shoe-maker, Liz shares her passion for social enterprise, conscious consumerism, social justice, creative leadership, gender equity, risk-taking, and empowering women. She believes deeply that business is a powerful platform for social change and that girls are our future.
She now splits her time between Uganda and Portland, Oregon, where she and her husband Ben run Sseko Designs.

Presidential Sponsors
Senior Sponsors
The Dick & Robin Kelly Foundation

The Jesuit Community of Arrupe Jesuit and Regis University
Junior Sponsors
Clay & Priscilla Fryer Family & Friends

John and Florence Fortune Family Foundation

The Dorota & Kevin Kilstrom Family

Richard & Mary Pat McCormick

Schmitz Family Foundation
Sophomore Sponsors
Mike & Lara O'Shaughnessy

Routzon Family Foundation
Freshman Sponsors
Fitzgerald Family Fund at The Catholic Foundation

Higgins, Kevin & Peg and Jones, Todd & Marion

Jason & Bonnie Sutherland

Chuck & Kate Vasilius, Vasilius Family Foundation

Photos from Magis Night 2020