"It is not the magnitude of our actions but the amount of love that is put into them that matters."  ~Mother Teresa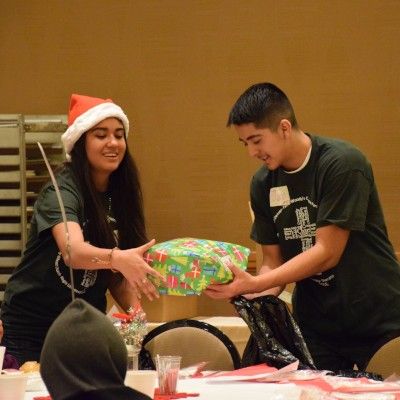 The service program at Arrupe Jesuit High School encourages students to deepen their commitment to being Men and Women with and for Others by providing a variety of volunteer activities throughout Denver. Students are challenged to heed the call of the Gospel to effect change in their communities and in the world.
Examples of service projects include:
Annual school-wide Day of Service
Annual Senior Service Project
Formation opportunities once/semester
Fundraisers and canned food drives
Monthly visits to a local soup kitchen
Serving at the Children's Museum "Trick or Treat Street"
Serving at Fr. Woody's Christmas Party
Students, get involved today! Find out how through this service resources handout.