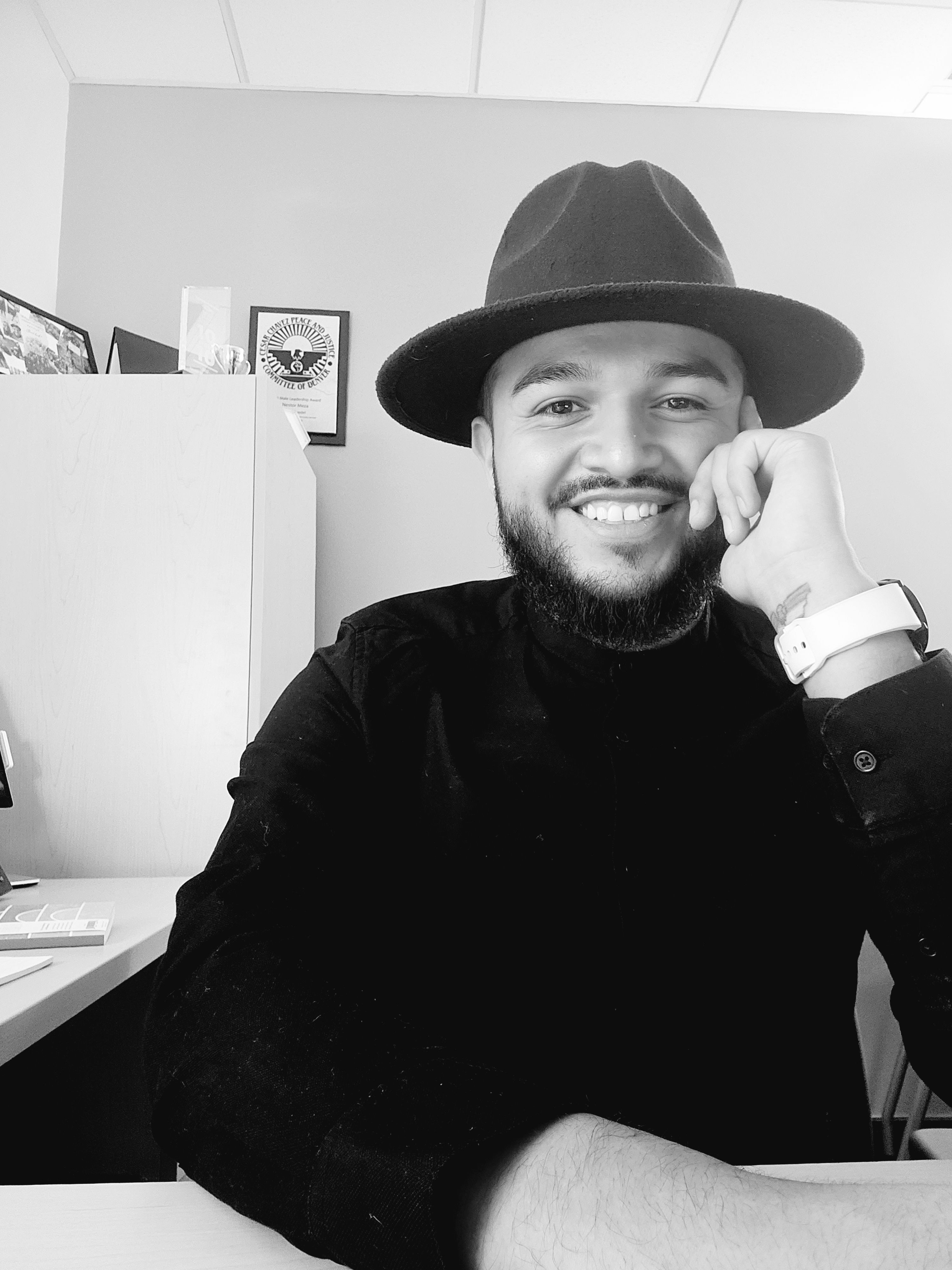 At Arrupe High School, we take immense pride in our alumni and their achievements. Today, we want to shine a spotlight on one of our remarkable graduates, Nestor, whose journey from his vibrant Denver neighborhoods to a fulfilling career as a school social worker has been nothing short of inspiring.
Nestor's early years were influenced by the culturally rich neighborhoods of Westwood and Globville in Denver. Moving from place to place during his childhood, he learned the true meaning of community - the bonds that tie people together and the strength that emerges from unity.
For middle school, Nestor's path led him to Bruce Randolph Middle School, an exciting time in his educational journey. Yet, circumstances eventually led him to complete his 7th and 8th-grade education at Annunciation Catholic School, introducing him to the world of Catholic education and leaving a lasting impression with him.
Nestor's introduction to Arrupe came through one of the information sessions conducted during the school year. What caught his interest, like many other students, was the unique corporate work-study program that Arrupe offered. The promise of this opportunity, combined with the chance to stay close to friends from Annunciation, made the decision to attend Arrupe a clear and easy one.
Arrupe High School was more than just a place of learning for Nestor, it served as a location for transformational moments. One pivotal moment that stands out took place during his freshman year at an assembly. A priest addressed the students, speaking about "kinship" - the idea of not just serving others but becoming one with them. This message resonated deeply with Nestor and set him on a path of curiosity and empathy. It sparked his desire to bridge the gap between his experiences and those of young people who had chosen a different path in life. Nestor reached out to the school to connect with this priest, Father Boyle, and their relationship blossomed into a mentorship that continues to shape his life.
Arrupe Jesuit left an indelible mark on Nestor's life, significantly impacting his professional growth. It cultivated in him a deep understanding of mental health, identity, and the power of community. His high school counselors, Beth Kelley and Sara Alexander, played a crucial role in his journey of self-discovery and self-acceptance. These lessons and experiences at Arrupe paved the way for his career in mental health support.
After graduating from Arrupe, Nestor embarked on a path of higher education, initially enrolling at the Community College of Denver, where he majored in Sociology. His determination to pursue a college education was further fueled during his time at Ready Foods Inc., where he worked for eight years. It was here that he gained a deeper understanding of the power of representation and the importance of pursuing one's dreams.
Nestor transferred to MSU Denver, where he added a major in Chicano/a studies, embracing his identity while staying rooted in his Mexican heritage. His experiences at MSU Denver and his involvement with Sigma Lambda Beta Fraternity solidified his commitment to encouraging young men of color to pursue their college degrees.
After graduation, Nestor started working at Colorado Youth for a Change, a position that strengthened his belief in the potential of students who needed a second chance. This journey eventually led him back to school to pursue a Master's in Social Work, where he could make a more profound impact.
Nestor's current chapter sees him fully immersed in his role as a school social worker at Montbello Career and Technical High School. His focus is on providing support to students, with an emphasis on incorporating indigenous and cultural perspectives into his work. He also serves on the Board of Directors of The Delores Project, advocating for individuals experiencing housing barriers.
Looking ahead, Nestor aspires to become an executive coach for start-up nonprofits, helping them create inclusive and culturally responsive environments. He envisions a future filled with opportunities to make a positive impact on individuals and communities, much like he experienced at Arrupe.
Nestor's journey at Arrupe was not without the guidance and support of influential faculty and staff. Dan Schaller, Brent Dexter, and Michael O'Hagan stand out as educators who left indelible marks on his educational journey. Their teachings and mentorship instilled in Nestor the understanding that he has a voice and a responsibility to use it. Nestor also expressed heartfelt gratitude to Marco Abarca, whose mentorship extended beyond the workplace and played a pivotal role in reshaping his aspirations and outlook on life.
Nestor's journey from his nomadic beginnings to a fulfilling career in school social work is a testament to the transformative power of education, mentorship, and the sense of community fostered at Arrupe High School. We are immensely proud of his accomplishments and look forward to witnessing the continued positive impact he will make in the lives of students and communities. Nestor's story is a source of inspiration for us all, reminding us that with determination, empathy, and a commitment to serving others, we can create a brighter future for ourselves and those around us.