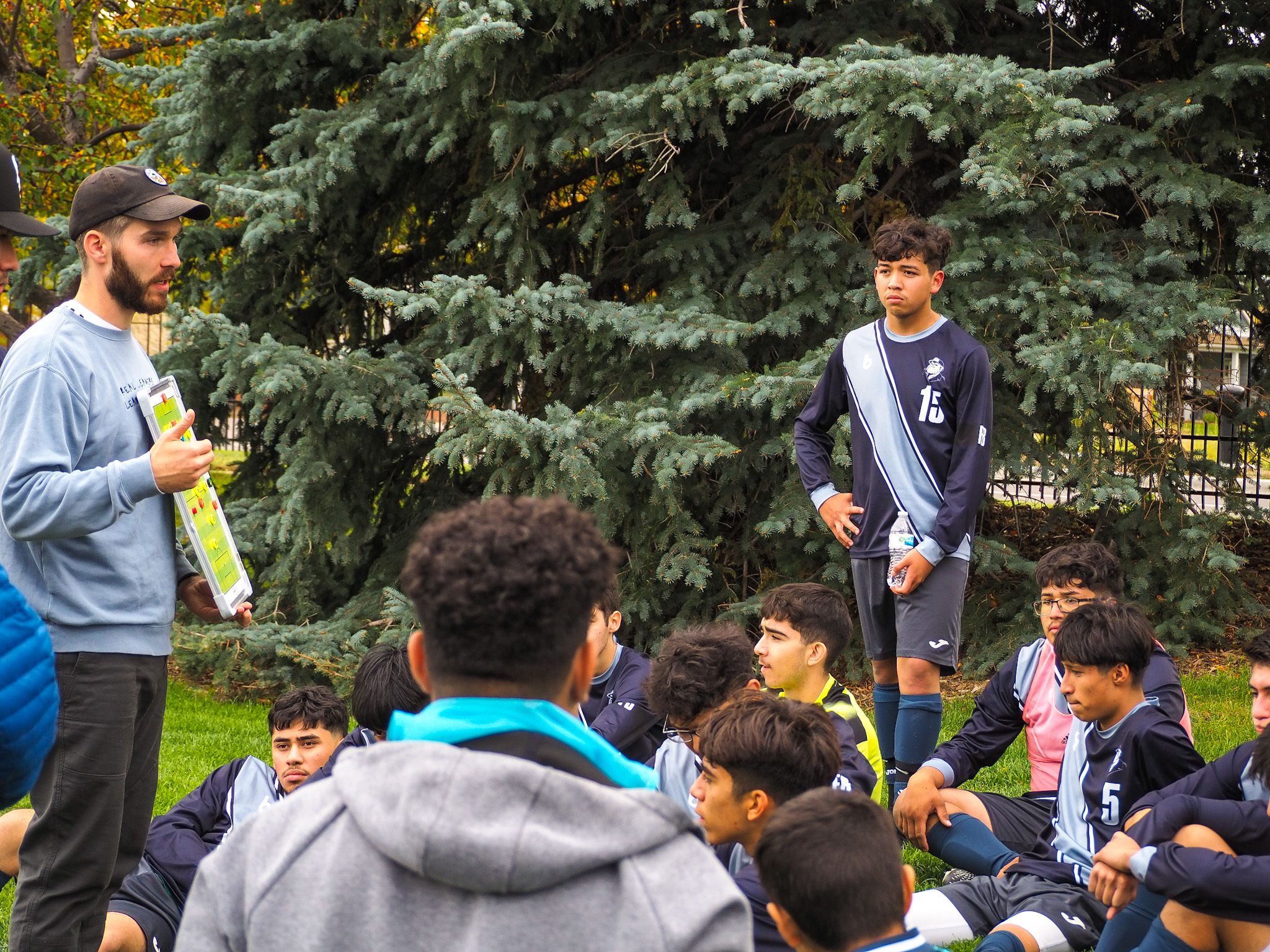 Arrupe Jesuit High School takes pride in the remarkable individuals who contribute to this vibrant learning community. Today, we are thrilled to shine a spotlight on Mark Ladd, a devoted teacher and coach who has been a cherished member of the Arrupe community and family for eight years. His journey from the Southside of Chicago to Arrupe, via Saint Louis University, is a testament to his unwavering commitment to education, athletics, and the holistic development of young minds at Arrupe.
Mark's roots trace back to the lively neighborhoods near Midway Airport in Chicago, Illinois. He ventured into higher education by enrolling at Saint Louis University in Missouri. Initially, his path led him toward the field of Physical Therapy, but after careful discernment of his educational journey, he switched focuses and graduated with a Bachelor of Arts in Theology, a foundation that would set him on a path towards his career as an educator.
Mark's journey to Arrupe Jesuit High School was paved with significant experiences that shaped his personal and professional growth. Before joining Arrupe, he embarked on a transformative journey as a volunteer teacher in the Alum Service Corps. This opportunity led him to Rockhurst High School in Kansas City, Missouri, where he had the privilege of teaching and coaching alongside Jeremy McElduff, which left an indelible mark on Mark's aspirations.
Inspired by Jeremy's approach to coaching and the way he used sports to impart life lessons to high school students, Mark decided to continue his coaching and teaching journey. He joined Jeremy to help with the girls soccer program at St. Teresa's Academy, solidifying his passion for both coaching and education. These pivotal experiences ultimately led Mark to the doors of Arrupe.
Mark's deep-seated passion for education became evident during his time as a volunteer teacher. It was a year of profound self-discovery and a realization that he wanted to be a guiding presence in the lives of high school students during their formative years. During that time at Arrupe, Father Gary Menard, Father Tim McMahon, Michael O'Hagan, Brooke O'Drobinak, and Megan Turilli have all played a vital role in nurturing his leadership potential within the Arrupe community.
Currently, Mark wears multiple hats at Arrupe Jesuit High School. He serves as a Theology Teacher, Department Chair, and the Head Coach of the Boys Soccer Program. Mark recently completed his Master's Degree in Soccer Coaching Education through Ohio University in August, and this academic achievement reflects his commitment to continuous learning and self-improvement. These roles allow him to engage with students both inside and outside the classroom, contributing to their holistic development. In his eight years at Arrupe, Mark has cherished numerous memorable moments. These range from simple yet heartwarming gestures like students expressing gratitude for his lessons to the camaraderie shared with colleagues in the faculty workroom.
However, one recent experience stands out—the phenomenal growth of the boys soccer program. During the past month, a staggering 80 boys tried out for the soccer team. Beyond the passion for the game, Mark sees a shared desire among players to be part of a supportive community. His hope is to continue expanding the program, creating an environment where young men are shaped to be not only better athletes but also better individuals who serve their communities.
Two influential figures have profoundly impacted Mark's journey: Fr. Greg Boyle, SJ, and Brent Dexter. Fr. Boyle's work at Homeboy Industries and his emphasis on intentionality have inspired Mark's approach to teaching and coaching. The chapter on "Success" in Fr. Boyle's "Tattoos on the Heart" has been particularly influential, emphasizing the importance of consistent presence and tenderness. Brent Dexter, another influential figure, has shown Mark the power of humor and joy in everyday life. Brent's curiosity in understanding others and learning from diverse perspectives has encouraged Mark to approach life with empathy. These two remarkable individuals embody the core value of being servant leaders, a value deeply ingrained in the fabric of Arrupe Jesuit High School.
Mark's journey from his hometown to Arrupe Jesuit High School is a testament to the transformative power of education and mentorship. His unwavering dedication to teaching, coaching, and shaping young minds exemplifies the mission of our school—to empower students to become the best versions of themselves. We are privileged to have Mark as a member of our community, and we eagerly anticipate the continued positive impact he will undoubtedly make in the lives of our students.