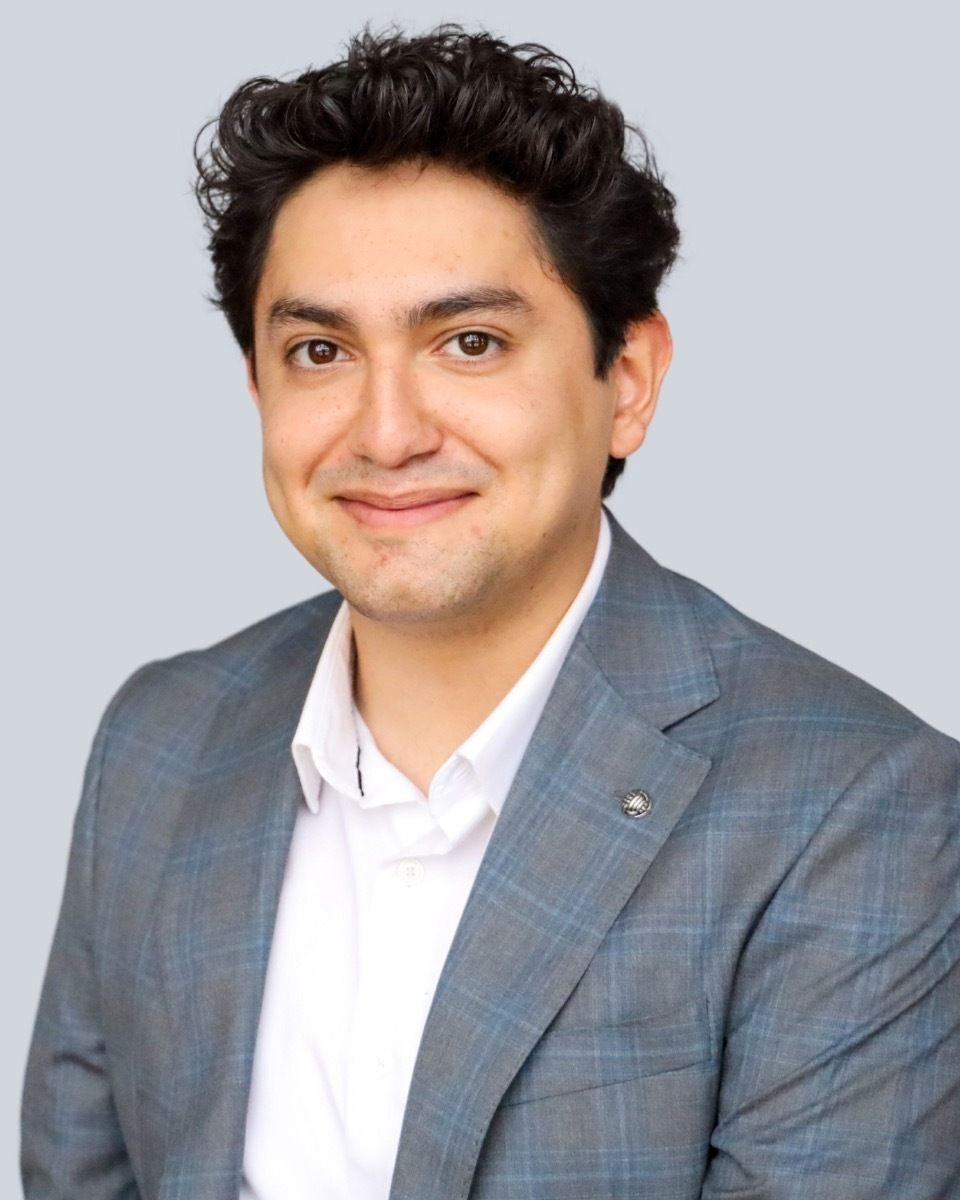 As we reflect on the past 20 years at Arrupe Jesuit High School, there are stories of remarkable individuals who have emerged from the halls of Utica street, armed with knowledge, character, and an unyielding spirit. Among these exceptional alumni stands Omar, a testament to the transformative power of education and the nurturing environment Arrupe provides.
Omar's journey to Arrupe was not marked by happenstance, but by a familial connection and an understanding of the opportunities that were on the horizon for him. As he reminisces, he shares, "Attending Arrupe was an easy decision for me. My sister was attending Arrupe at the time and many of my cousins were current or former students." That network served as a beacon, illuminating the path forward for a young mind eager to learn and explore.
Omar was intrigued by the idea of the Corporate Work Study Program (CWSP) that Arrupe offers, which provides students a chance to gain hands-on work experience, and a glimpse into the professional world that awaits students after graduation. He saw it not just as a means of financial assistance but as an opportunity to dive into the real world, to test the waters of various industries, and to pave a solid roadmap for his future endeavors. He recalls, "I was excited about the possibilities that a school with a program like CWSP could offer me. The experience that I would gain was something that I knew would serve me well and would allow me to see myself in these industries that I was curious about."
Omar's journey through Arrupe was not just about academics and professional development; it was about personal growth and spiritual introspection. When asked about his most cherished memories from Arrupe, he doesn't hesitate to highlight the Kairos retreats. These retreats, a hallmark of Jesuit education, offer students a space for self-reflection, exploration of faith, and deepening connections with peers and mentors. He recalls, "The most memorable experience from my time at Arrupe are the Kairos retreats. I was able to attend the retreat twice, first as a junior and then as a senior leader. Both experiences were incredibly meaningful to me."
During these retreats, Omar found himself not just discovering a deeper connection with his spirituality but also forging bonds with his peers. The Kairos retreats embodied Arrupe's commitment to nurturing the whole individual, focusing on their spiritual, emotional, and ethical development. "This retreat gave me something that I could only get from attending a Jesuit School like Arrupe," said Omar.
Omar's time at Arrupe wasn't just about the moments of inspiration and spiritual growth; it was about preparation for the future. He reflects on how Arrupe played a pivotal role in shaping his journey beyond high school. "Arrupe has played a huge role in my life. I was given opportunities that I always knew not to take for granted," he says. The critical years of high school are a transformative phase, where choices made can set the course for one's life. Omar felt empowered to make these choices with confidence because of the solid support and guidance he received. "The choices we make in this stage of life are choices that will forever change the path that our life goes down...having Arrupe in my corner made me feel much more at ease."
As he looks back at his high school years, Omar reflects on words of wisdom that he would have liked to have given his younger self. "I remember always being very afraid of the unknown. Not knowing what the future held for me was always something that kept me up at night," he confesses. "Challenges will come but they will only straighten you up, and you ultimately have the choice to learn from them and get up or weep in your own pity. Arrupe has played a huge role in my life.The lessons in commitment, responsibility, and integrity I learned during my time at Arrupe have served as a bedrock and a guiding light.""
For Omar, the CWSP program was a key aspect of his personal growth. He vividly recalls his experience during his senior year at Holland and Hart, a placement through CWSP. As the year was drawing to a close, senioritis began to seep in and this led to a series of miscommunications and absences from work. These actions could have derailed his professional growth, but it ended up being a turning point.
He recalls, "I had a meeting with my supervisor where we went over the importance of seeing things through and how the most important thing we have is our word. This was the moment where things clicked. I learned that things can get uncomfortable but being committed to others and yourself is crucial and something that will take you far in life. This experience and conversation taught me that our word is important and that you never give up when things get tough. I take this lesson with me in everything I do and know that because of it I am a much more responsible and committed individual who can be trusted and will go through with what I commit to. A lesson that I learned early on in life thanks to CWSP"
During his time at Arrupe, one of the most influential figures for Omar was Mrs. Augustine, the college counselor at the time. He recalls a pivotal conversation in her office where she emphasized that the only person who truly has control over what you are capable of is yourself.
"This showed me that I have control over my actions and therefore I have control of my future, and I now know that nobody will ever advocate for me like myself," said Omar.
After Arrupe, Omar attended Regis University where he majored in Finance where he was able to nourish his education and his faith. During his senior year he had the opportunity to study abroad in Pamplona, Spain. This experience was extra meaningful as it was the city which is intimately connected with the early years of Ignatius and Jesuit traditions.
Currently, Omar is working as an Investor Relations Coordinator in the Investor Relations Department at Baseline Group. "I am extremely happy to be with Baceline who is a longtime supporter and CWSP partner of Arrupe. Continuing my professional career with a company that deeply cares about Arrupe is something I am incredibly happy about as I am able to work for a company that truly invests in the communities it serves," said Omar.