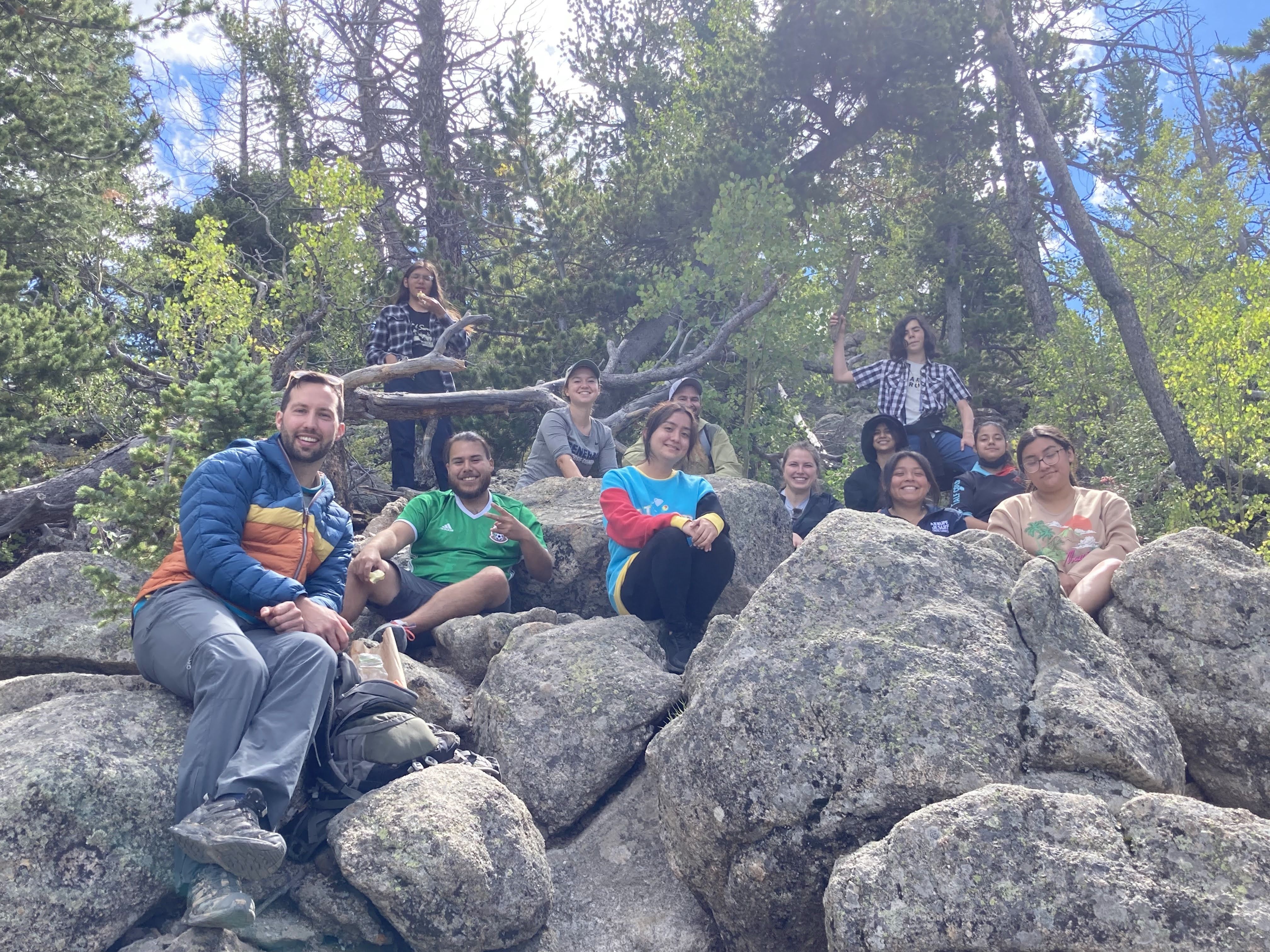 In the bustling city of Snohomish, Washington, a small town just north of Seattle, Chris embarked on a journey that would shape his passion for education and service. Growing up on his father's farm, he learned the value of hard work and the beauty of nature. Little did he know that these early experiences would lay the foundation for his future endeavors in education.
As he approached the next chapter of his life, he found himself drawn to Santa Clara University in the Bay Area. The allure of the Mission Campus, Silicon Valley's innovation, and the idyllic landscapes, including palm trees and beautiful beaches, made Santa Clara University a haven of opportunities. Here, he pursued a double major in Biology and International Development, thriving in an environment that nurtured academic growth and inspired exploration.
Upon graduation, he felt a strong desire to give back to the community, fueled by the profound impact of his parents' service-oriented careers. As he reflected on his own journey and considered his options, he decided to join the Jesuit Volunteer Corps Northwest. This decision led him to St. Labre Native American School in Montana.
Immersed in the rich culture of the Crow and Cheyenne tribes, he found himself humbled and welcomed into a vibrant community. His responsibilities included organizing study halls, basketball tournaments, and movie nights, fostering a sense of belonging among the students. Despite being an outsider on the reservation, he was met with warmth and acceptance, igniting a passion for working with young people and nurturing their potential.
As he settled into his role, he initially envisioned a path towards Medical School, diligently studying for the MCAT. However, during this time of introspection, he questioned the driving force behind his career choices. It was through this process that he discovered immense joy and fulfillment in working with high school students. He realized that his vocation lay in teaching and guiding young minds on their own journeys of self-discovery.
He returned to Santa Clara University, this time to pursue a Master's in Teaching. Equipped with a newfound sense of purpose, he was determined to make a difference in the lives of the next generation. The first two years of his teaching career were spent at Overfelt High School in East San Jose, California, followed by four years at the Public Service Leadership Academy in Syracuse, New York. These experiences exposed him to the diversity of students and the challenges they faced in their pursuit of opportunities. It reaffirmed his belief in the transformative power of education and the importance of equipping young minds with the tools to navigate the complexities of the world.
However, his desire to align his career with his sense of purpose and mission grew stronger and he accepted a role at Arrupe. The school's dedication to inspiring students to seek higher education and providing them with real-world career experience resonated deeply with him. Denver, with its proximity to home, the mountains, and abundant sunshine, turned out to be a perfect fit. It was a decision guided not just by professional aspirations but also by a sense of belonging and purpose.
Arriving at Arrupe Jesuit High School, he was welcomed into a community that shared his commitment to service and empowerment. Over the last four years, he has taught freshman Physics and senior science, imparting not just knowledge but also a sense of possibility and resilience in his students. His dedication and passion for student growth and development led him to his current position as the Dean of Students. In this crucial role, he is responsible for nurturing the holistic development of Arrupe students and fostering a strong sense of community among our families.
Among the countless memorable moments he has experienced at Arrupe, watching last year's seniors walk the stage stands out. Having taught many of them as freshmen, he bore witness to their remarkable growth and transformation over the years. Freshmen Physics, a challenging class in the first year, paved the way for their incredible academic and personal development. The Capstone project served as a testament to their acquired skills and their willingness to embrace their calling to be men and women for others. It was a heartening moment in his career, a culmination of their collective journey that filled him with pride and joy.
Throughout his journey, Chris has been deeply influenced by numerous mentors and teachers who have played an instrumental role in his formation. From his kindergarten teacher, who left a smiley face in the letter "O" of her name, to his college professors, each has left an indelible mark on his path. Among them, Father Mick McCarthy, SJ, stands as a figure of profound inspiration. Father McCarthy's engaging and transformative teaching style resonated deeply with Chris, sparking a close friendship and mentorship. It was this influence that played a pivotal role in steering him towards a path of service at Arrupe Jesuit.
As we celebrate the dedication and passion that our Dean of Students brings to Arrupe Jesuit High School, we invite you to learn more about how you can support our students and families. Our commitment to education and empowerment extends far beyond the walls of our school, and with your support, we can make a lasting impact on the lives of tomorrow's leaders.