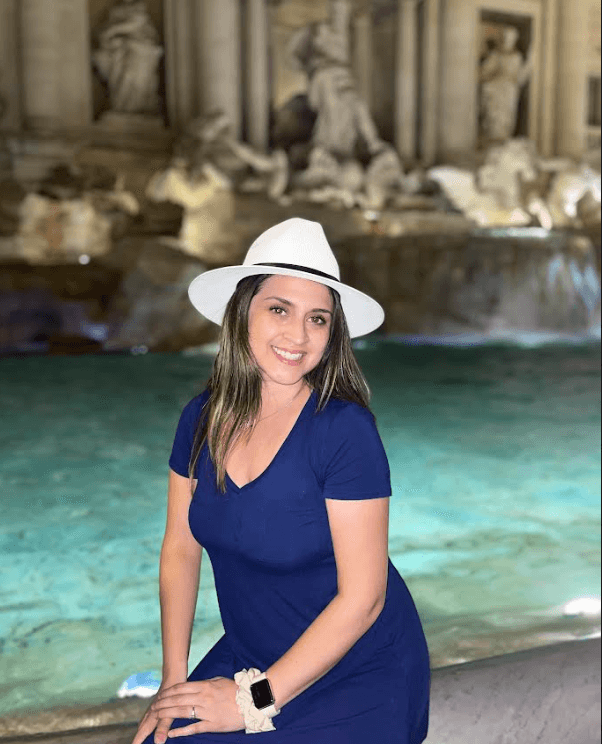 We are excited for this week's faculty spotlight of Estefany Socarro for several reasons. Estefany is not only a Spanish teacher at Arrupe Jesuit High School but she is also an Arrupe alum from the class of 2011. Estefany's journey to becoming a faculty member at her alma mater is one that's been shaped by her experiences growing up, studying at Regis University, and working in various positions before ultimately finding her calling in education.
Estefany grew up in Arvada, CO, and attended Regis University, where she double-majored in Spanish and Sociology with a minor in Criminology. She went on to earn her Masters in Secondary Education, but before that, she had several positions that helped shape her personal growth and led her to where she is today. During college, she interned as a deputy probation officer at Adams County, where she had her own caseload and had to keep tabs on her clients and write out her check-ins with them. During the summer, she worked with juveniles on probation through the ROC program, which was court-ordered and gave the teens a couple of credits for their high school classes. Estefany enjoyed working with that age group and seeing how much they grew in such a short time.
It was working at the ROC program that ultimately inspired Estefany to go into education. She enjoyed the energy and time spent with the teens and wanted to help motivate high school students that they had plenty of options after graduation. Estefany currently works at Arrupe as a Spanish Teacher and coordinator of Families Together. She's been working at Arrupe since 2016 and has had many rewarding moments. Her most memorable moments include seeing several of her family members graduate from Arrupe. Witnessing Andy, Alen, and Angel become independent, motivated, and overall good people has not only been memorable, but has also inspired her daily work to this day.
Estefany's journey to becoming a teacher was influenced by her parents who had high expectations for her and always reminded her of what she was capable of. They supported every crazy idea she had and always made sure she had all the necessities to prioritize her education.
Estefany's story is one of determination, hard work, and inspiration. Her choice of giving back to the school that helped shape her growth, along with her dedication to her students and her passion for education, is why Arrupe continues to be a special place.