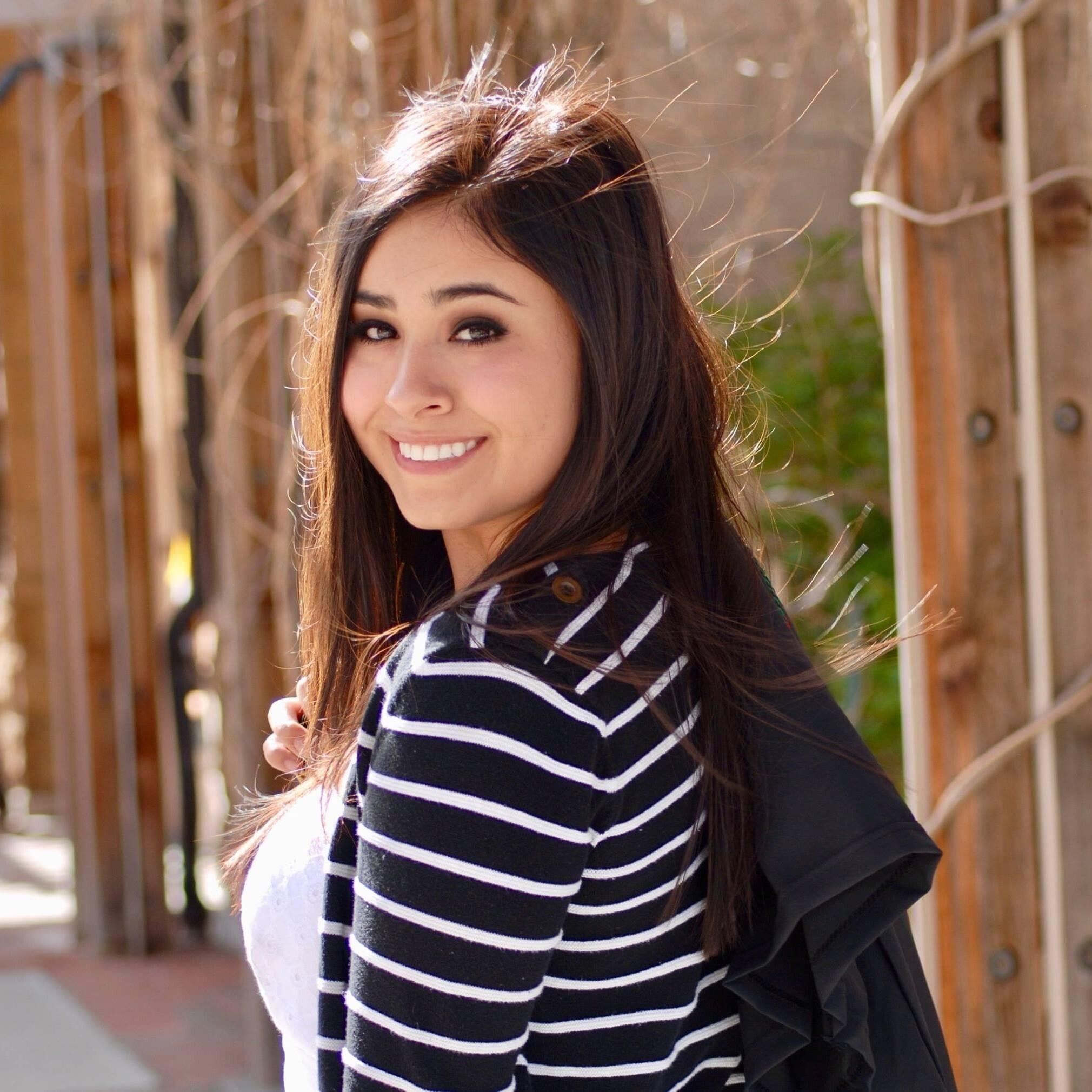 Growing up in Aurora, Colorado, Veronica attended St. Therese Catholic School from K-8th grade and when it was time to choose a high school, Arrupe Jesuit High School was her first choice. After touring several other schools, Veronica and her family were drawn to Arrupe's community and the Corporate Work-Study Program. At the time, she did not realize Arrupe Jesuit would soon become a second home for her.
During her freshman year, Veronica's mother was diagnosed with stage 4-cancer and passed away within a month of the diagnosis. Arrupe Jesuit's community rallied around Veronica and her family during this challenging time. The assistance and care she received helped her through one of the most difficult experiences in her life. She knew that if she were at any other school, she would have fallen through the cracks and is forever grateful for the community's support during her family's suffering.
With Arrupe's encouragement and guidance, she continued with her studies and her work placement. Veronica recalls working at Wells Fargo Securities during her time in the Corporate Work-Study program at Arrupe. The experience opened her eyes to different career paths and helped her develop critical skills that would serve her well in her future career.
"One of my most memorable moments at Arrupe was when I was working at my Corporate Work-Study placement. The Senior Vice President at Wells Fargo Securities called me into his office so I immediately walked over and asked how I could help. Without a greeting, he requested for me to please come back with a notepad and pen. I thought to myself, "Oh shoot, I messed up already," but I went back to my desk and got a notepad and pen. He invited me into his office and asked how I was doing and if everything was going well so far. He went on to explain what he does at Wells Fargo and his journey to get there. I don't remember much of the conversation because I was so nervous, but I do remember the three pieces of advice he left me with. He said (1) always have a notepad and pen with you, (2) the smartest thing you can do is admit you don't know something, and (3) always ask questions. I am so grateful for that experience and the opportunity to work at Wells Fargo my freshman through senior year."
After graduating from Arrupe Jesuit, Veronica attended Regis University on a full tuition scholarship. Initially interested in business, Veronica fell in love with neuroscience after taking a Brain & Behavior class during her freshman year. She graduated from Regis University with a Bachelor of Science in Neuroscience with Honors in 2017. After volunteering with the Jesuit Volunteer Corps Northwest in Portland, OR, Veronica moved back to Denver and started working at Regis University while pursuing her MBA. She graduated in 2020 with a Master of Business Administration with a specialization in Finance.
Currently, Veronica is a Staff Accountant at Haynes Mechanical Systems and serves on the Finance Committee for a non-profit organization called Mile Hi Veterans. She is also an active member of a grassroots initiative called Save Open Space. For Veronica, the next chapter of her life will be full of learning and community building. She is excited to see where her career takes her and how she can continue to give back to her community.