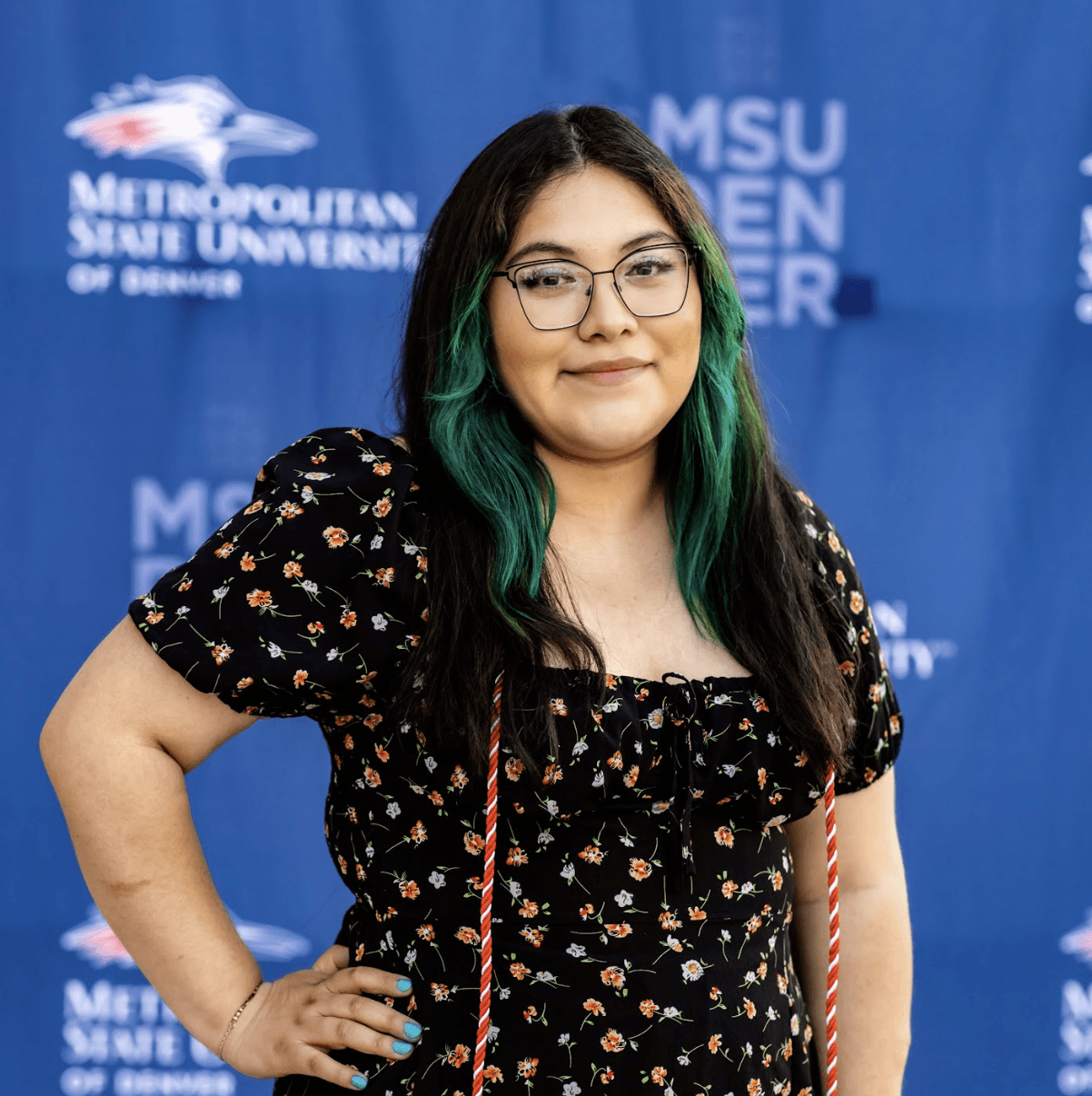 Citlalith Medrano, Class of 2017, is currently an Admissions Counselor at her alma mater and we couldn't be more proud. Read on to learn how Arrupe contributed to her success after graduation.
What is the biggest life lesson you learned at Arrupe?
Citlalith: The biggest life lesson I have learned during my time at Arrupe is the importance of community. You can be part of many communities at a time, be in small or large ones, and take a different role in every community. During high school, I, of course, had the vast community Arrupe brings but within it, I had mini-communities that I turned to when I needed help and support. Whether it was in the clubs I participated in or the teachers and staff I connected with, I knew there was always someone I could ask for help when I needed it.
How did Arrupe help you during your college experience?
Citlalith: Realizing the impact people could have on me made me consider what I was looking for in a college and what I wanted to gain from the experience. My first semester at college was challenging; I struggled with feeling lonely and like I didn't belong. I feared that this imposter syndrome would never go away. It took me some time, but I always returned to my experience at Arrupe and tried to figure out how I could replicate it. I realized that it all went back to the community and the involvement I had within it. Once this hit me, I made it my goal to get as involved as possible on my college campus; I went on to earn a work-study job, join many student organizations, and try my best to find my group of people. I took leadership in some communities, and I was a supporting member in others, but they all provided support. With the connections I had built, nothing could destroy my feeling of belongingness. When the pandemic hit, and we had to switch to virtual classes, I struggled to adapt and had many personal challenges, but I knew I was not alone. I would never have known how amazing it feels to be a part of something if it weren't for Arrupe giving me the first look into a loving and supportive community I know I will always be a part of.
How did attending Arrupe Jesuit impact your life?
Citlalith: Arrupe Jesuit has been a stepping stone to creating a life I am proud of and embarking on the journey of finding my passion. Without Arrupe's influence, my college and work experience would not have been as amazing. Arrupe allowed me to explore my interests in a safe environment and pushed me to gain skills beyond the classroom, like public speaking, being a woman for others, and networking. This environment is what helped me grow and push myself. When senior year approached, thinking of going off to college was intimidating, and being a first-generation student felt like I had to embark on this journey alone. Yet, I was guided and given advice by staff and faculty at Arrupe and the folks I had met through my work-study job. Attending Arrupe allowed me to be a part of a community that cared and pushed me to my potential. Receiving this care and support allowed me to think critically about what I was looking for in a college and ultimately choose the best college and integrate into its community.
What are you doing now that you have graduated from MSU Denver?
Citlalith: At college, I made connections and was a work-study student on campus. I kept building on the skill set that Arrupe had helped me discover. I went on to be president of 3 student organizations and was recognized for my work as a student and community member by the university. I was so proud of what I could accomplish as a student that I reflected on all the people and factors that pushed me to get there. I, of course, realized that it all started in high school and the environment that Arrupe had created to help me grow. I wanted to do my part and help students who were unsure of their post-secondary plans. So, after earning my bachelor's, I decided to keep working at my university as an Admissions Counselor and do my part in supporting and motivating students with their plans and dreams, just like Arrupe had done for me.