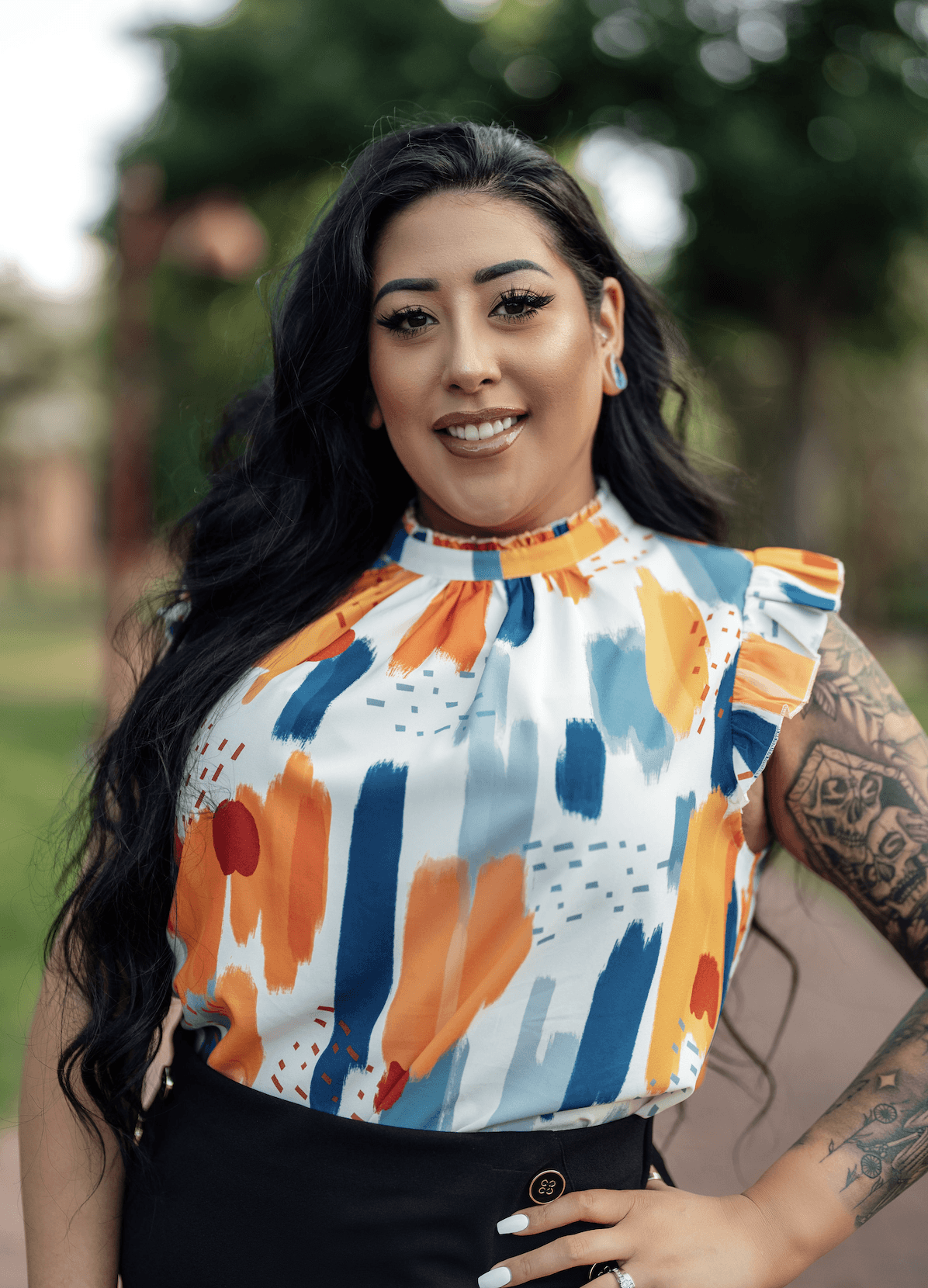 Our greatest joy at Arrupe is to discover what our students achieve after graduation. Here, we'd like to highlight Selena, class of 2012, who is currently the Director of Internal Communications at Denver Public Schools.
What is the biggest life lesson you learned at Arrupe and/or through one of your work-study experiences?
Selena: The CWSP program allowed me to land jobs that I wouldn't be able to have had I not attended Arrupe. After I graduated from Arrupe, I applied for jobs where I was immediately invited to interview given the vast experience I had on my resume. While at Arrupe, I worked at companies where I was welcomed not only as a student but as a co-worker. I learned how to make connections and build professional relationships. I learned the value of work cultures that were not only welcoming but diverse.
This is something that I try to cultivate in my current role as the Director of Internal Communications at Denver Public Schools. In this role, I have the opportunity to create a positive work environment where my team can thrive and build their professional networks. I hope that later down the line, I can also bring on interns to give them an opportunity to learn about corporate work, just as I had when I attended Arrupe.
Arrupe was founded to prepare its students for higher education and inspire the desire for higher ed. How did Arrupe do this for you?
Selena: Arrupe helped cultivate my desire to learn and helped me realize that college was not an unattainable dream. In my first year at Arrupe, I was urged to imagine what I wanted my life after high school to look like. I quickly came to the realization that college was my next big goal and was willing to work as hard as I could to get there. It's no secret that Arrupe holds its students to high academic standards. But what many don't know is that those standards are in place to help students grow, not to punish them. Through the CWSP program and coursework, I developed a work ethic that allowed me to excel in undergrad and in grad school. It's that same work ethic that has gotten me to where I am today.
On your way to becoming a leader, what lessons have you learned along the way?
Selena: On my journey to become a leader, I learned that great leaders do what they say they will do and always lead by example. High school can be a difficult and stressful time as young adults try to figure out their paths both pre- and post-graduation. I strongly believe that when students have leaders they can look up to, especially leaders in their community who look like them, they can better see what they want their future to look like.
There are so many alumni who have gone on to do amazing things after Arrupe, and embody what it means to have had a Jesuit education. As a product of Arrupe's teachings, we have learned what it means to be men and women for others. We are resources for future classes of Arrupe to lean on and learn from, and I hope that the cycle continues as Arrupe's student body grows.