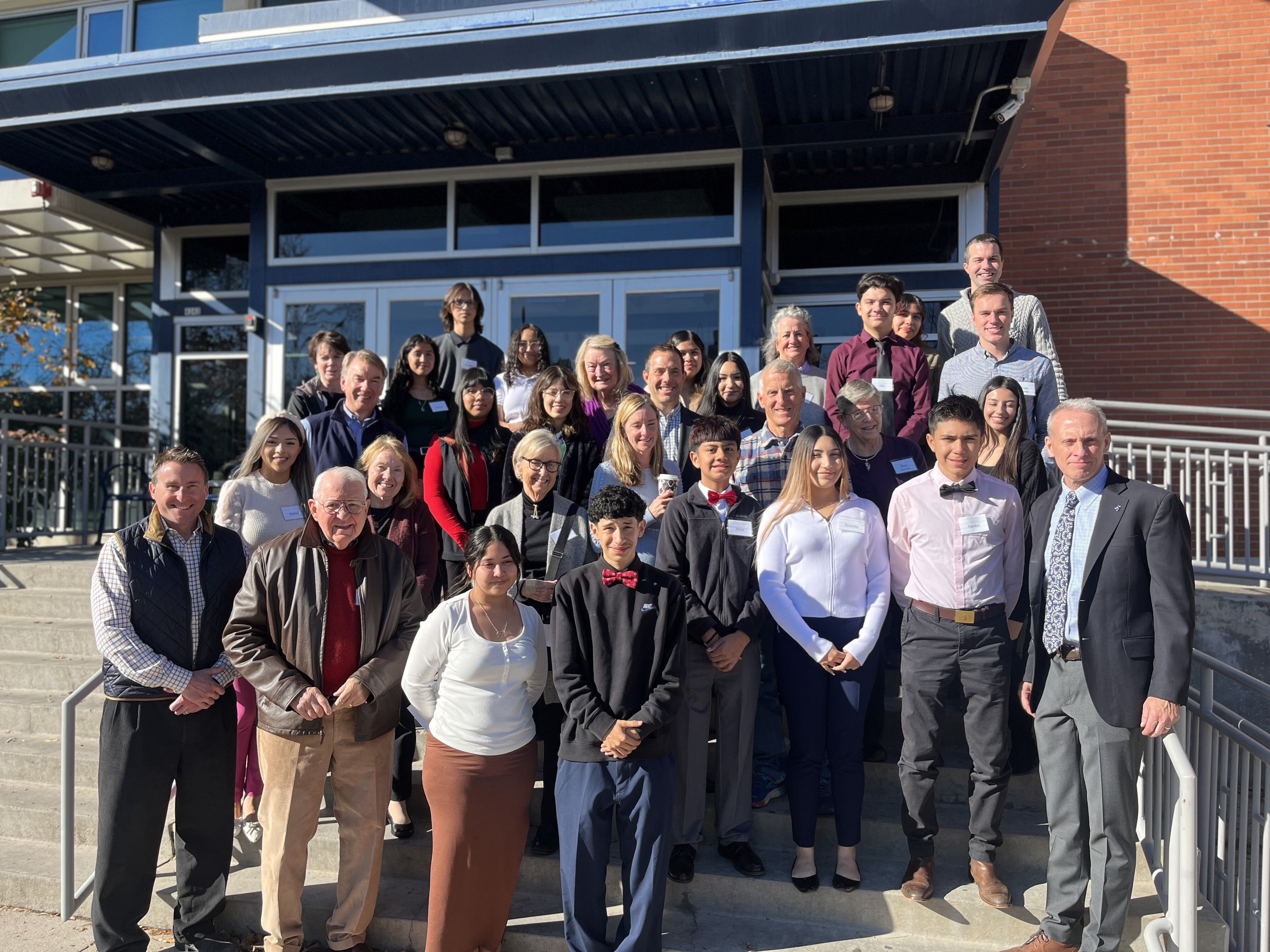 Arrupe Jesuit High School's Sponsor-A-Student program recently celebrated a remarkable milestone with a breakfast event that brought together sponsors, students, and a collective spirit of giving back to the community.
With the mission of supporting families and connecting passionate donors to the heart of the Arrupe Jesuit community, the Sponsor-A-Student Program has been a successful and inspiring initiative on Utica street. Over the past three years, it has raised a staggering $700,000, providing vital tuition assistance for deserving students. This year, the program welcomed 46 enthusiastic students and 37 devoted sponsors, each contributing to the transformative power of education.
The breakfast event was an energetic morning that reminded both sponsors and students that giving back is a critical element to our personal growth. It was an opportunity for sponsors and students to come together and build meaningful relationships while giving back to local non-profit organizations.
The day's highlight was the collective effort towards community service projects. The attendees worked together to create hygiene kits for the Denver Rescue Mission, crafting toys for a dog rescue center, and crafted heartwarming holiday cards for a local retirement community. This hands-on involvement embodied the spirit of giving and compassion that Arrupe Jesuit instills in its students.
These events underscore the immense value of the Sponsor-A-Student Program beyond financial contributions. It provides an avenue for meaningful connections, fostering a sense of community and shared responsibility. Sponsors don't merely contribute funds; they become mentors and guides, offering invaluable support and encouragement to students on their educational journey.
Kelly Thomas, Associate Director of Philanthropy, expressed, "The program was created out of a desire to connect the donor community with our incredible students. Back in 2021 when it kicked off, we were unsure of the participation we might have, but we were in awe of the outpouring of support shown by our community. I am grateful for all 37 sponsors in the program today and I hope we can continue to grow and connect others to the mission that so many people care deeply about."
The Annual Appreciation Breakfast stood as a testament to the profound impact that philanthropy coupled with personal involvement can achieve. It showcased the symbiotic relationship between sponsors and students, a relationship rooted in empathy, support, and the collective pursuit of creating a brighter future for all.
As Arrupe Jesuit looks towards the future, the Sponsor-A-Student Program will continue to provide much needed support for the student body. It continues to be a beacon of hope, illuminating the path for students to fulfill their potential and for sponsors to be a part of a transformative journey.