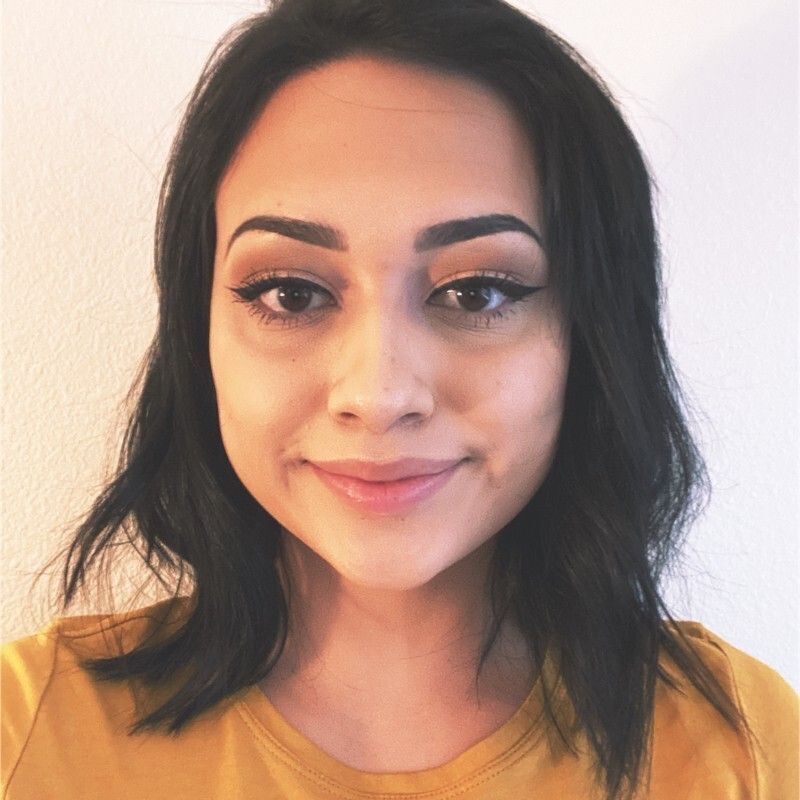 Arrupe Jesuit High School is immensely proud to shine a spotlight on one of our remarkable alumni, Gabrielle Martinez. Her journey from her early education to her current career is a testament to the transformative power of determination, education, and seizing opportunities.
Gabrielle grew up in Denver, and her educational journey began in her middle school years at Presentation of Our Lady, followed by two years at Achieve Academy in the Mapleton Public Schools district. It was at Presentation of Our Lady that Gabrielle first crossed paths with Arrupe Jesuit High School.
The decision to attend Arrupe was influenced by family connections. Gabrielle's sister, Lauren Sosa, was already an Arrupe student, and it was her positive experience that led Gabrielle to explore the possibility of joining the Arrupe community.
One of Gabrielle's most memorable experiences at Arrupe was the Kairos retreat. It was during this retreat that she had a profound realization about empathy and the power of relationships. This experience left an indelible mark on her, encouraging her to approach life with a greater understanding and compassion for others.
Gabrielle was also actively involved in sports at Arrupe, particularly volleyball. Arrupe's competitive club allowed her to pursue her passion and build a strong sense of camaraderie with her peers.
The impact of attending Arrupe Jesuit High School on Gabrielle's life has been profound. The school provided her with a solid foundation for success in her academic and professional journey. The Corporate Work Study Program (CWSP) exposed her to the corporate world at an early age, and this experience was instrumental in her continued success. After Arrupe, Gabrielle was awarded a full-tuition scholarship to Regis University, setting the stage for her future accomplishments.
At Regis University, Gabrielle spent 3.5 years working in the Dean of Students/Student Affairs Office. Her CWSP experience at Arrupe proved invaluable, as it equipped her with time-management skills and confidence to excel as both a student and a professional. As a result of her hard work and dedication, Gabrielle graduated from Regis University with a strong resume and nearly eight years of experience working in an office environment by the age of 22. This experience opened doors and allowed her to step confidently into the workforce.
Today, Gabrielle is a Senior Talent Acquisition Coordinator for Crocs, Inc., in Broomfield, Colorado. Her role involves supporting a team of recruiters who hire for both Crocs and HEYDUDE brands. She juggles a variety of responsibilities, including scheduling interviews, vendor management, onboarding, and even recruiting tasks like resume reviewing and phone screening. In addition, Gabrielle is pursuing her Masters in Human Resource Management at Regis University, with plans to complete her degree in May 2024.
The next chapter of Gabrielle's life is filled with excitement and opportunities for personal and professional growth. As she reflects on her journey, Gabrielle fondly remembers some of the exceptional educators who played a significant role in her success at Arrupe. Mr. Paradise, Mr. Graham, and Mr. Dexter are among those who left a lasting impact on her with their unwavering dedication to their students' success.
We, at Arrupe Jesuit High School, are immensely grateful to have had Gabrielle as part of our community, and we eagerly anticipate the incredible achievements that lie ahead in her next chapter. Her journey is a testament to the transformative power of education, dedication, and seizing opportunities. We couldn't be prouder of her accomplishments and can't wait to see the incredible impact she will continue to make in her community. Congratulations, Gabrielle!