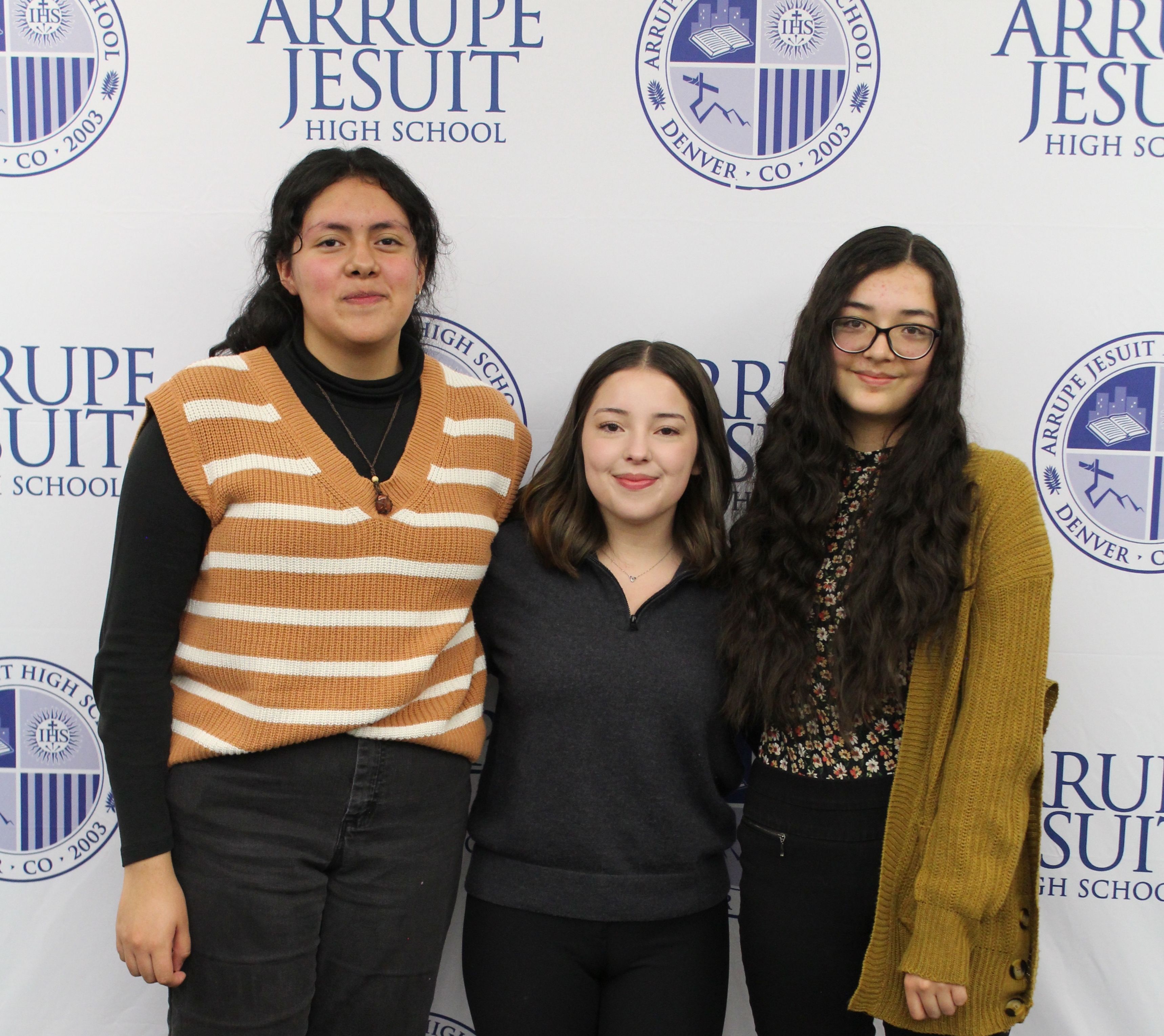 The Pedro Arrupe Writing Challenge (PAWC) is an annual event held at Arrupe Jesuit High School that celebrates students' commitment to expressing their principles and personal ethics through writing. As an initiative of the Arrupe Jesuit writing community, PAWC aims to encourage students to explore their Jesuit Catholic identity through self-reflection and critical thinking, improve their narrative writing skills, and recognize exceptional writers within the Arrupe community.
Students were invited from the ninth through twelfth grades to reflect on various prompts that challenge them to delve deeper into their personal beliefs and values. The prompts are based on the four themes of the Arrupe Jesuit Graduate at Graduation profile: Open to Growth, Intellectually Competent, Religious, Committed to Doing Justice, Loving, and Work Experienced.
This year, ninth-grade students were asked to write about their awareness of good will/kindness/love. The prompt asks students to reflect on how these qualities have impacted their lives and describe an event or occasion when they have experienced them. The ninth-grade prompt encourages students to think about how the principles of the Jesuit Catholic education they receive can be applied to their daily lives.
Tenth-grade students, on the other hand, were tasked with writing about their discovery of self. This prompt challenges them to explore what it means to be a man/woman for others based on their experiences at Arrupe Jesuit. They are asked to describe how they have grown into this definition and how their choices have impacted their growth as a young person. This prompt encourages students to reflect on their own journey of self-discovery and how their experiences have shaped their understanding of themselves and others.
Eleventh-grade students were presented with a prompt about choices. The prompt asks them to choose two of the Graduate at Graduation characteristics and reflect on how they foster those characteristics in the greater community. Students are also asked to explain how they see themselves using these Grad at Grad characteristics to influence their community now and in the future. This prompt encourages students to think critically about how they can use their values to make a positive impact on the world.
Finally, twelfth-grade students were asked to write about carrying it forward. This prompt asks them to look back on their time at Arrupe Jesuit and reflect on how they have been impacted by others who are men and women for others. They are asked to envision how they will carry forward what they have learned from others and about themselves. Students are also asked to describe how what they have learned will impact how they live their lives after leaving Arrupe Jesuit. This prompt encourages students to think about the future and how they can use what they have learned to make a positive impact on the world.
This year's PAWC was an enormous success, with many outstanding submissions from students in all grades. The finalists and winners were announced during an awards ceremony held on campus. The winners were selected by a panel of judges made up of Arrupe Jesuit staff and faculty members. Click Here to Read the 2023 Finalist Essays!