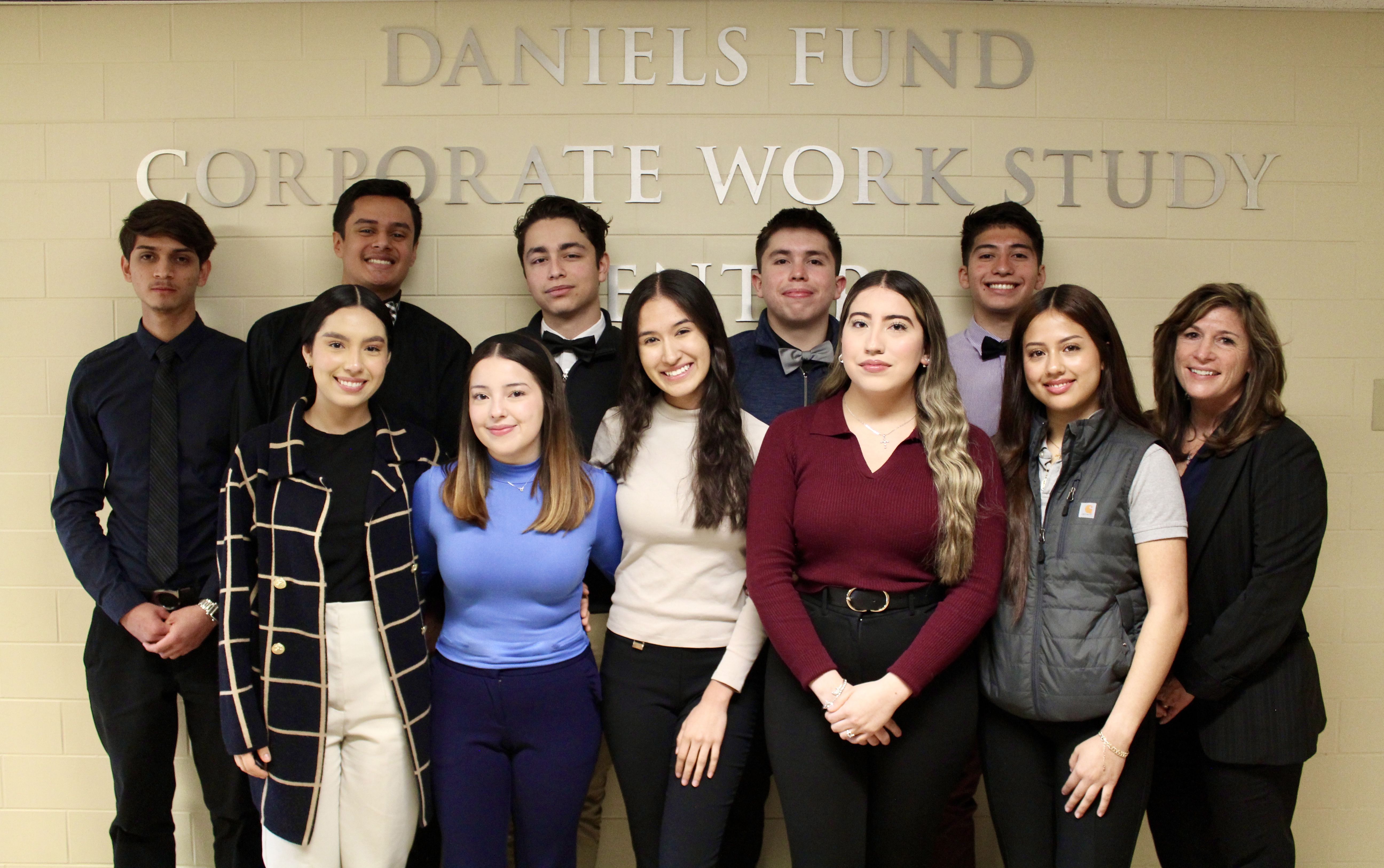 We are ecstatic to announce that ten of our seniors have been awarded the prestigious Daniels Scholarship, making Arrupe Jesuit the school with the most recipients from a single institution. The Daniels Scholarship Program is a highly competitive scholarship that provides a four-year undergraduate education at any accredited college or university in the United States and is reserved for students from Colorado, New Mexico, Utah and Wyoming. This year, out of 3,924 applicants, only 234 students were selected to receive the scholarship, and Arrupe Jesuit High School's ten recipients are a true testament of their commitment to academic and workplace excellence.
The Daniels Fund was founded by Bill Daniels, a successful businessman and philanthropist who believed that every student with the drive and dedication to succeed should have access to a college education. The Daniels Scholarship Program, which is a key aspect of The Daniels Fund, seeks to identify high-achieving students who demonstrate strong leadership skills, a commitment to giving back to their communities, and a financial need for assistance.
Arrupe Jesuit High School is a Catholic college preparatory school located in Denver, Colorado, that serves students from low-income families. The school's mission is to provide a high-quality education that prepares students for success in college and in life, while also promoting faith formation and service to others. The 10 Daniels Scholarship recipients from Arrupe Jesuit High School embody this mission and have demonstrated their commitment to excellence and service throughout their high school careers.
We were delighted to be joined by Joanne Augustine, the Scholar Success Officer from the Daniels Fund, as we celebrated these 10 outstanding students. These students have worked hard to achieve academic success while also giving back to their communities through volunteer work and service projects. They are an inspiration to their peers and to all of us who believe in the power of education to change lives.
The Daniels Scholarship Program provides a comprehensive package that covers up to $25K a year which can be used to help offset the cost of tuition and fees, room and board, books and supplies, and a variety of other expenses. In addition, the program offers a range of support services to help scholars succeed in college, including mentoring, tutoring, and leadership development opportunities.
We are proud of the 10 Daniels Scholarship recipients from Arrupe Jesuit High School and grateful to the Daniels Fund for their commitment to making college education accessible to all students. These scholars are destined for great things, and we look forward to seeing the impact they will make in their communities and in the world. Congratulations to the Arrupe Jesuit High School Daniels Scholars!