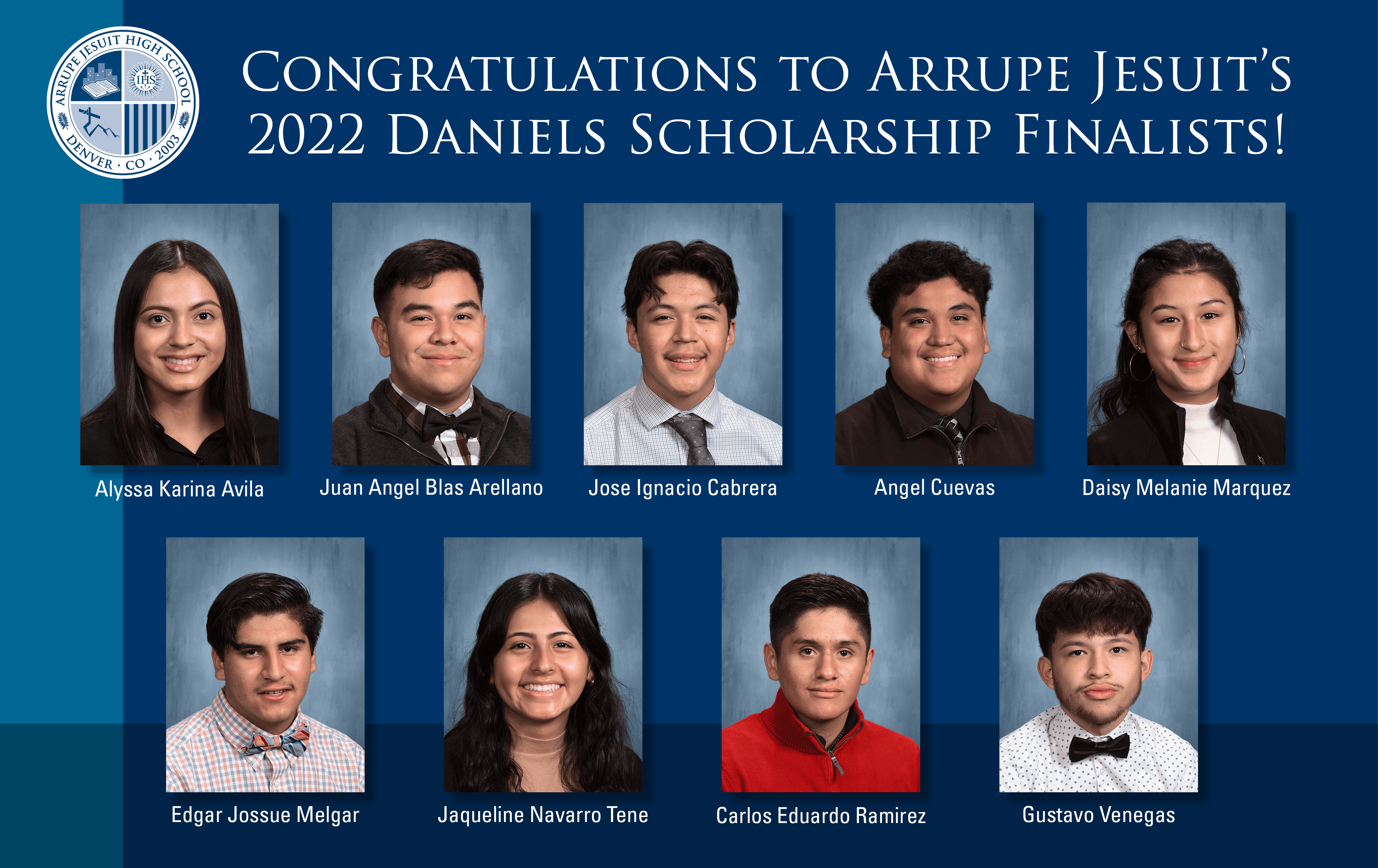 The Daniels Scholarship Program provides the opportunity for highly motivated students to earn a bachelor's degree that helps them build a successful career and rewarding life. Daniels Scholars® demonstrate exceptional character, leadership,and a commitment to serving their communities. 
We recently learned that 9 Arrupe Jesuit Seniors have been selected as Finalists for the Daniels Scholarship, the largest group from any one high school across a four-state radius. Please keep these hopeful Seniors in your prayers as they prepare for the final round of interviews.
Arrupe Jesuit wishes heartfelt congratulations to all of this year's finalists. Click here to see the complete list: https://www.danielsfund.org/finalists2022
Daniels Scholarship recipients will be announced in March 2022. 
The Daniels Fund, established by cable television pioneer Bill Daniels, is a private charitable foundation dedicated to making life better for the people of Colorado, New Mexico, Utah, and Wyoming through its grants program, scholarship program, and ethics initiative. For more information, visit DanielsFund.org.