Jim Campbell, Partner at Campbell, Killin, Brittan, & Ray Law Firm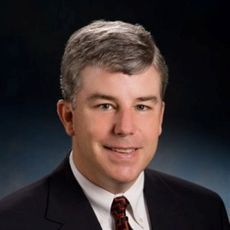 Campbell, Killin, Brittan, & Ray have been partners with Arrupe Jesuit for 18 years, since the school was founded in 2003. Being a founding partner, I have gone out many times and talked to businesses about supporting the school. Initially when I talk to potential prospects for the Corporate Work Study Program, they sign on thinking that they're helping other people - and they are, there's no question that the kids benefit from this - but I think what you see is over the course of the first year, they realized that their employees and their business get as much or more out of it than the students do. The students themselves add to the workplace culture and it is so rewarding to watch these kids grow. In our 18 years of hiring Arrupe students, I can't think of a single team of kids that wasn't a pretty special group.
Obviously, COVID has been a game-changer for businesses, not only in Denver but across the country and the world. It has been a hiccup for many businesses that had to slow down or stop for a period of time, but the one thing I think COVID has taught us is that we need to look behind us and make sure we're bringing up the people that are maybe lagging behind a little bit. So as we come out of COVID, Arrupe is poised to fire up the engines again and is looking for new partners in the Denver business community. Most companies these days want to give back to our communities. I can't think of a better way to return to normalcy than to partner with Arrupe Jesuit's CWSP program and get some students in your office. You'll be the beneficiaries just as much as, or more than, the students.