Testimonial from George Sparks, CEO of Denver Museum of Nature & Science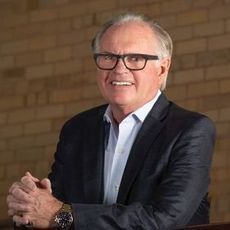 Dear CEO Friends,
Several years ago, I learned about Arrupe Jesuit High School since we were in the process of becoming more engaged with the community. After a short meeting with one of the school leaders, I suggested that my team take on a couple of students to work in admin jobs one day/week. The reception was chilly at best. Everyone had experience "babysitting" interns over the years. Nevertheless, I insisted, and we took a couple of students as an experiment. After the first year, the staff wanted two more, and every year since we have added additional students. We are now the largest employer of Arrupe students in the Denver area! I could not reduce our involvement with Arrupe without starting a staff revolt!
These students add value and are grateful for the chance to work, learn work habits and go to a great school. They are smart, work hard and are just lovely people. They come from low socioeconomic circumstances, but each family must pay part of the tuition. For years, 100% of the students have graduated from high school and 100% go to college. This year they are sending three to Colorado School of Mines.
If you are interested in a short meeting to learn more about this program, let me know and I will put you in touch with their team. It is rare that we get the chance to do "good" for our team and the community, while enhancing our businesses. This is one of those opportunities.
Thanks for your consideration.
Warmest,
George