Fernando, AJHS Class of 2022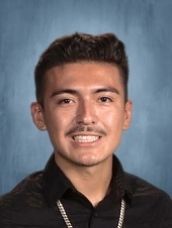 "I am a Junior at Arrupe Jesuit High School and this is my third year at Hercules Industries. On my first day of work, I was super shy and overwhelmed. I did not know how the phones worked, I had very little experience with computers, and I was shy to speak with adults. After the first month, I saw an improvement in everything - my communication skills, my manners, my professionalism - that was all uncovered by Hercules industries and it was incredible. It's something that I'm greatly thankful for.
During my three years at Hercules, I was placed in the IT department and learned so much about computers - how they work, how to repair them, and how to do basic programming. I expressed interest in learning more about mechanical engineering and they started to give me time to work with and learn from the lead engineer. Now I work for the Hercules engineering department independently, in addition to my workday through Arrupe. I am grateful to Andy Newland and Hercules Industries for bringing Arrupe students into their company to gain work experience. This experience is very special and meaningful to me and to the other students as well. I have learned a lot about computers, how to professionally talk to people, and how to handle difficult phone calls. My journey here has been incredible, and I'm very thankful for it. I'm planning to return to Hercules for my Senior year, and for my career path after graduation I am deciding between mechanical engineering and computer science. I'm glad I came to Hercules industries because this is where I was exposed to the field of computer science. Everything happens for a reason, and I think this is my path."