Wednesday: Alondra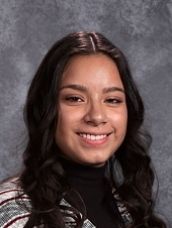 Supervisor: Christy
Alondra shows up everyday with a smile on her face. She is more than willing to help out where needed and complete any task asked of her. She is not afraid to ask for more work. It's a joy having her here.
 
Supervisor: Brandi Goldstein
Alondra – has really stepped it up this year, not afraid to ask for something to do, follows directions and owns a project until it is complete whether it be a boring scanning project or working on a complicated well by well tax project, to answering the phones and attending to the front as a lunch relief. Her growth as a person and an administrative assistant is awesome to see. Thank you, Alondra, for the great job as Always.