Andy Newland, President of Hercules Industries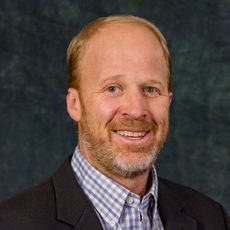 I first got involved with a Arrupe when a friend of mine and introduced me and I took a tour of the school. To anybody who's even thinking about engaging with Arrupe, taking a tour of the school is just the most tangible way that you can really understand the impact. In one day, I got such an overwhelming sense of the impact that the school is having on not just the students' lives, but really generations of lives. I remember I got home that night and I started telling my wife about the school and I got emotional telling her about Arrupe and what it was doing to change these families' lives. I knew that I had to get my company involved with the Corporate Work Study Program because I just was so overwhelmed by the difference that the school is making in these family's lives. At the time, I had no idea of the impact that this program would make on our company after we got involved.
When we first partnered with Arrupe's Corporate Work Study Program, I had a couple reservations about the amount of work it might take to keep the students busy, our ability to give students the right type of work, and I worried I might be asking too much of my employees who would take on a supervisor role. But I can tell you now, the people at Hercules who manage the students have really taken them under their wings and it's given them a bounce in their step that I didn't see prior to that. The students are unlike just another employee. They just bring this life and this sort of enthusiasm to the office, and those who have managed them have really prospered with it. I didn't anticipate that.
It took some time to kind of figure out where the students fit in our organization and where they didn't fit in. Overall, we were really surprised by the capabilities that the students had once we put them in positions that they enjoyed. Most gratifying to me is you see these freshmen come in and they're totally petrified to be in this office environment that they've never been in before, and throughout the year, you can see their confidence grow as they see the impact that their work can have at the company. When you broaden that to watching a student over four years - to see the petrified young Freshmen on day one compared to the confident Senior who leaves here four years later is just really cool to see. We at Hercules have fortunately been able to see several students work here for all four years and I just know that they're going to be successful beyond their wildest dreams.