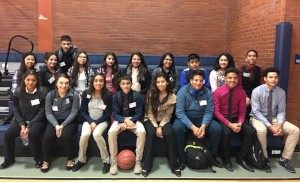 Arrupe Jesuit High School offers 8th graders the opportunity to spend a day on campus to experience what it's like to be an Arrupe student. 8th graders are paired up with current Arrupe students on their shadow day. Our shadowing season for the 2017-2018 school year will run September 19th through November 17th.   
Shadow season has come to an end, however we would like to invite you to get to know our school building and our mission by taking a tour. If you are interested in a tour please sign up by clicking on the link below.
Contact the Admissions Office at 303-455-4661 if you have any questions.