Yearbook & Multimedia Club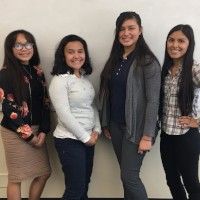 The Arrupe Jesuit yearbook celebrates the memories students have made as members of the AJHS community. From sports teams and clubs to community service events and retreats, the AJHS yearbook is a memento of all the moments in a General's years at Arrupe. The yearbook gives students and teachers the opportunity to not only come together to remember the past, but to also recognize and continue to build the ever-growing community of our school.
Our yearbooks are made by TreeRing, which prints yearbooks on partially recycled paper and only produces the exact number of books purchased, eliminating unnecessary waste and resources.  They also plant a tree for each book printed!