Thursday: Yosman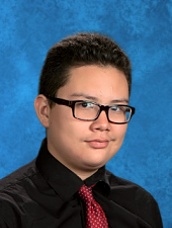 We are into the third week of the new school year and training has barely got off the ground. Yosman
is our Thursday worker and a freshman and has been with us for three days. When he came into the office
the morning of August 31st he was informed that he would be covering the front desk and answering the
phones by himself. I figured that his response would be fear and trepidation but it was very professional.
My supervisor, executive assistant to the CEO, Sara Riggs had this to say: "He is fabulous. I listened to a
couple of calls (waiting to talk to him) and he did an excellent job. He also helped immensely with putting
boxes together for the gala. And was fantastically polite and friendly to every single person that walked
by!"