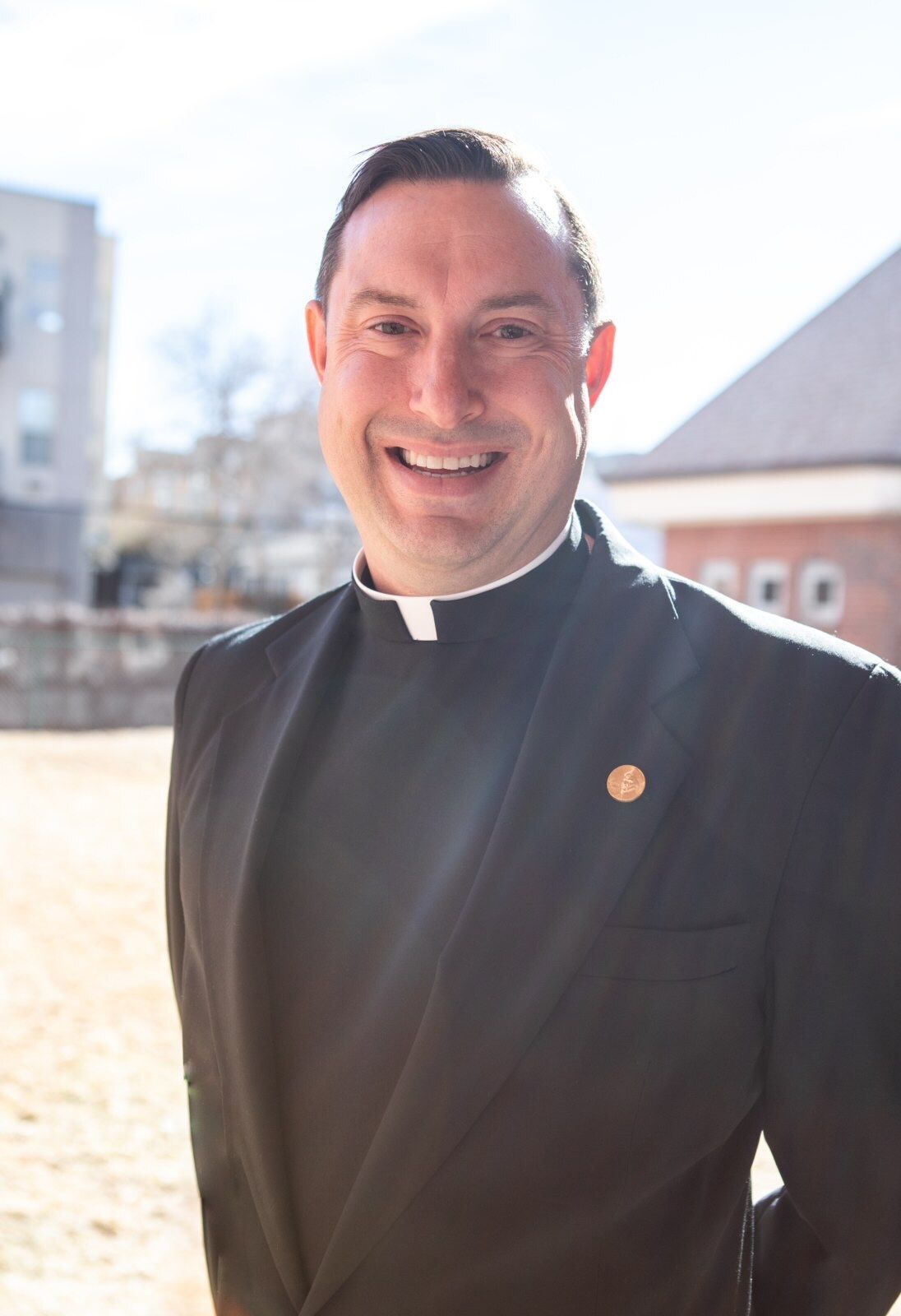 Arrupe Jesuit High School is thrilled to announce that Fr. Marcus C. Fryer, SJ, will assume the role as the next principal of Arrupe Jesuit High School, once the school's current Principal, Fr. John Nugent, SJ, finishes his term at the conclusion of the current academic year. Fr. Fryer is the third principal in the school's history.
Fr. Fryer is a native of Missouri City, Texas and a product of Strake Jesuit College Preparatory in Houston, where he first felt the call to priesthood during a retreat in his junior year. He earned his bachelor's degree in business administration from Texas A&M University in 2004 and later returned to Strake Jesuit to teach as a member of the school's Alum Service Corps. He joined the Society of Jesus in 2006 and was ordained a priest in 2017.
"Fr. Fryer is a proven leader who knows our community, loves our community, and is loved by our community," said Michael J. O'Hagan, Arrupe Jesuit's President. "I know he will work tirelessly to further the formation provided to our students, preparing them to be disciples who strive to serve their families, our community, and the Church."
Since 2018, Fr. Fryer has been serving at Arrupe Jesuit High School, first as the Pastoral Director, then as the Dean of Students. He is also a member of the school's Board of Members. Prior to his current position, Fr. Fryer has served as a chaplain at a state prison in Concord, Massachusetts, and as a campus minister for the junior college at St. John's College in Belize City, Belize. In addition to his work at Strake Jesuit, he also taught at Good Shepherd Nativity Mission School in New Orleans.
His life-long passion for education and commitment to his Jesuit, Catholic priesthood will help drive forward Arrupe Jesuit's mission to form young people for service to the world by growing as college-educated men and women for others. Fr. Fryer believes that every student, as a beloved child of God, deserves the benefit of a high quality education. He looks forward to working with Arrupe's faculty and staff and to providing them the support necessary to bring an Arrupe education to life.
In his new role as principal, Fr. Fryer will continue to build on the strong foundation laid by his predecessors, and work closely with the faculty and staff to provide the best possible education to the students of Arrupe Jesuit High School. He is excited to be part of a community that values the Jesuit tradition of educating the whole person and empowering young people to make a positive impact in the world.
"At this time of transition, as Fr. Nugent prepares for Tertianship – the final stage of his Jesuit formation. I also want to thank him on behalf of our community for his extraordinary service to Arrupe Jesuit," said O'Hagan.
"For the past seven years, first as an Assistant Principal and for the last 5 years as Principal, Fr. Nugent has led our school through the challenges of a global pandemic while also introducing a series of initiatives that set the foundation for our current strategic plan. Fr. Nugent's care for our community and his love for Arrupe have been a gift to our school and we are grateful for his leadership," said O'Hagan.
The Board of Trustees of Arrupe Jesuit High School welcomes Fr. Fryer as the school's next principal and looks forward to working with him to continue the school's mission of providing a transformative education to students from across Metro Denver.