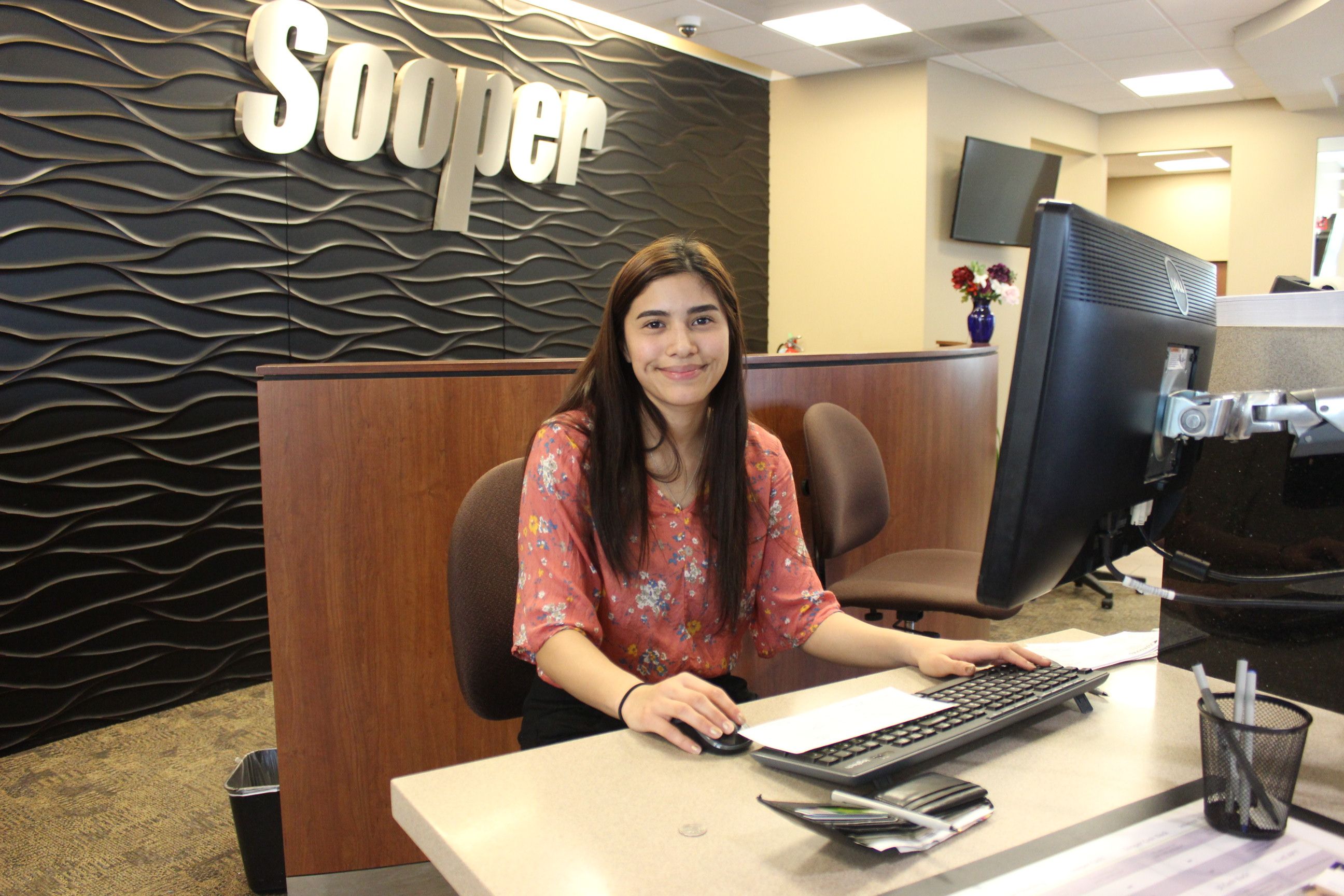 As Arrupe Jesuit navigates the disruptions caused by the coronavirus crisis, we offer our thoughts and prayers to each of our 126 CWSP partners who face similar challenges. While our students are not able to work at their jobs, they continue their CWSP experience remotely this spring semester. Our CWSP team is working hard to keep students engaged with career-preparatory curriculum while also supporting corporate partners as they navigate this crisis.
During their virtual spring semester with CWSP, students will be taking a deeper dive in to:
Excel skills (the #1 hard skill our employers are asking for)
Customer service training exercises
Career Exploration (online walk through and job interest survey)
Soft Skills Reflection activities (including discussion on a few TED talks)
Students are also finding ways to put their CWSP experience and skills to good use during their time at home. Computer skills, time management, and accountability have all been important as they adapt to virtual learning outside of their traditional classroom environment.
I've learned so many skills here at Hercules that now my grandma has gone from calling me
"Angel" to "my little businessman." - Angel, Class of 2023, to the staff of Hercules Industries, Inc.
We continue to be inspired by the caring and compassion between students and employers. Over the past few weeks, many individuals at partner companies have reached out with words of encouragement, support, and kindness for their student teams. Students have also written to their employers, and their endearing words exemplify how meaningful our Corporate Work Study Program can be - as a source of learning, professional development, mentorship, and joy
Roberto, Class of 2020, to the staff at US Forest Service, "I wanted to take this time to let you know how grateful I am for the opportunity to work with you! It felt great that you guys trusted me enough to begin working with you this past summer! I've learned the skills necessary to be confident when being confused and learned new time management skills. I still remember the time I mistaked the historic site with a zipline, Patricia was clowning on me the rest of that day." 
Roxana, Class of 2020, to the staff of Bella Natural Women's Care, "I can't help but think about all the wonderful staff working at the clinic while the pandemic is happening. At the moment things are very hard and I would like to thank you all for taking the time to care for others. Know that my family and I are constantly praying for all of you and your families. I miss being at the clinic and being able to help out. I really appreciate having had the time to learn  how a clinic runs, and see the different procedures and appointments there are. I especially am grateful for the funny moments that have happened; the laughs shared have been my favorite part of it all." 

Angel, Class of 2023, to the staff at CO DNR-State Land Board, "I want to let you all know that I'm truly thankful for choosing me to work with you and for the company. I've learned so much from all of you. You have all taught me how to be confident in my work and if I was stuck on something, it was okay to ask. I have always been a shy kid growing up, until I met all of you. Mistakes are a part of life and it's okay to make mistakes in work and in school, and you have all shown me how to learn from those mistakes and how to be better and not make the same mistakes." 
As we all grapple with the impact of the coronavirus, we recognize that circumstances, professionally and personally, have changed dramatically. During these times of uncertainty, Arrupe Jesuit is grateful for our partnership with each CWSP employer. The Corporate Work Study Program remains a cornerstone of making an Arrupe Jesuit experience affordable for our families. Philanthropic support is also critical to the sustainability of our school, and there are various ways to support the mission and students of Arrupe Jesuit High School. 
Important Links:
To find out more about how Arrupe Jesuit is adapting to change amidst the coronavirus crisis and how you can help, click here.
To learn more about CWSP or becoming a partner, click here or contact Rick Ninneman.
The Corporate Work Study Program (CWSP) is an integral part of an Arrupe Jesuit education, and one of the elements that makes our school so unique. One day per week our students fill entry-level office positions all over Metro Denver. The CWSP experience provides tremendous opportunity for economically disadvantaged students to get a college-prep education, while at the same time giving partner organizations a very economical hiring alternative for entry-level office positions.