Friday: Stephanie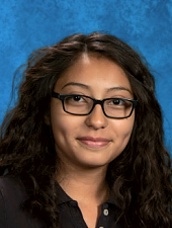 Stephanie has come such a long way this year.
Stephanie has demonstrated she is ambitious and will work hard to reach her
goals. We appreciate the many times she has stepped up to assist where needed,
especially at the front desk. She puts so much effort into completing her
assigned tasks and is never hesitant to ask for more work. Stephanie has also
stepped out of her comfort zone to build relationships with Aspect employees.
During the times she was in the department rotations, she put forth her best
effort to complete the projects she was assigned. In the accounting department,
she was the only one to complete the project on her own, quickly and
accurately. She always asks appropriate questions to make sure she is doing the
work correctly. Stephanie has also taken it upon herself to leave encouraging
notes for the rest of the team of interns and even some of the employees.