Friday: Eilene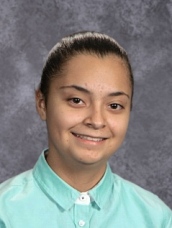 Eilene has been a team player, hard worker and has been outstanding for our many ministries. She has helped our Executive Department and Corporate Development as well as The Catholic Foundation and Foundation Alliance. She is very polite, professional, smart and is always ready to work. She learns quickly and asks good questions. She has helped our team's workflow with the following:
• The front receptionist duties by answering and transferring phones, greeting guests, and main contact for The Catholic Foundation / Catholic Alliance.
• Helped orchestrate large mailings for Christmas cards, events, and Archbishop Catholic Appeal
• Helped with set up of events (in house)
• Made name tags for large events
• Completed various mailings
• Very professional
• Keeps filing current – which is amazing considering the volume and the fact that she is only here five days a month
The first thing we noticed about Eilene was her confidence to jump in and learn, it has created an opening for her to take ownership of duties that are on-going and hers to accomplish when she is here in the office. Her willingness to learn new things and evaluate them is an asset for a freshman new in the workforce. Eilene has an exceptional "can do" attitude and is always willing to help with any task that she is asked to do.